B&O BeoVision 4-85 3D Plasma TV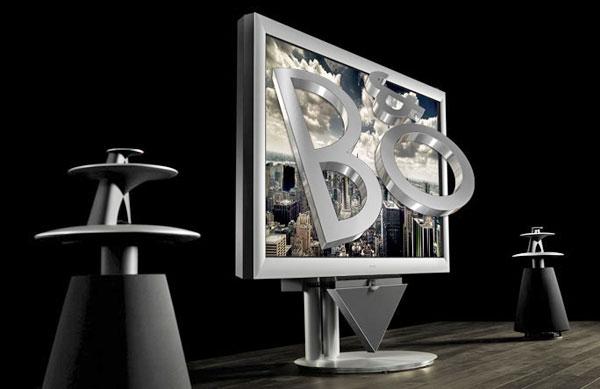 Danish design king
Bang & Olufsen
creates beautiful-looking A/V gear whose performance is often outstanding as well. Its latest TV offering is the BeoVision 4-85, an 85-inch plasma flat panel with 3D capabilities using active-shutter glasses, which provides undisputed full HD resolution to each eye.
Like its larger, older brother, the 103-inch BeoVision 4-103 (profiled here), the 4-85 comes with a unique motorized stand that raises the TV to optimum viewing height while an integrated BeoLab 10 center-channel speaker emerges from beneath the screen. The TV can also be turned and tilted as needed.
Another unique feature of the BeoVision 4 (and 9) series is called Automatic Color Management (ACM), which is designed to compensate for the inevitable changes in phosphor performance over time. Every 120 hours of use—or manually whenever you feel like it—a small arm with a camera at the end rotates out from behind the upper frame and a stepped-grayscale pattern is displayed on the screen. The grayscale is analyzed at different brightness levels and automatically adjusted to maintain a consistent color of gray throughout the set's life.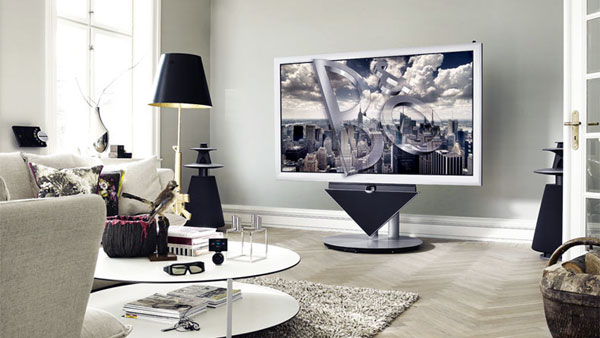 The BeoVision 4-85 will be available in June for $84,900. That's some serious coin, but it gets you the TV, motorized stand, BeoLab 10 center-channel speaker, and a Beo 4 remote. Not included in the price are any active-shutter glasses, which will be supplied by another company. Perhaps most importantly, the BeoVision 4-85 offers a large-screen experience that's crucial for effective 3D as well as several other unique features and styling that set it apart, so a high price tag seems entirely appropriate.