Audio Physic Cardeas Speaker
Named after Cardea, Roman goddess of health, thresholds, and door hinges and handles, the Cardeas floorstanding speaker from German high-end maker Audio Physic befits what the poet Ovid said of its namesake—"Her power is to open what is shut; to shut what is open." In this case, the goal is to open the door to recorded sound's finest details and shut out any compromises.
The 3.5-way design starts with a multi-chamber cabinet using double-wall construction and a narrow front baffle to improve imaging. The sealed enclosure includes a 10-inch, side-firing subwoofer and a 10-inch passive radiator on the opposite side.
The other drivers include a 1.5-inch tweeter, 6-inch midrange, and two 6-inch mid-bass units, all with cone diaphragms made of ceramic-coated aluminum. And all are based on Audio Physic's Hyper Holographic Cone (HHC) technology with Active Cone Damping, in which a silicone/rubber ring is mounted on the outer edge of the diaphragm to eliminate ringing and thus the metallic quality of the aluminum cones.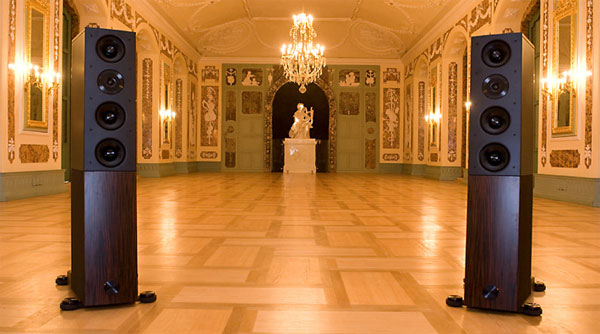 The resulting frequency range extends from 25Hz to 40kHz with a sensitivity of 89dB/W/m and a nominal impedance of 4Ω. And the bottom line? Around $30,000/pair, depending on the finish you select. Given the company's motto—"No loss of fine detail"—and the kudos bestowed on other Audio Physic speakers by many reviewers, I have little doubt that the Cardeas lives up to its namesake in opening a new door onto the world of recorded music.