Atlantic Technology AT-1 Loudspeaker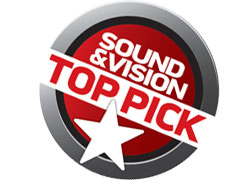 Price
: $2,500
At A Glance
: Deep, powerful bass • Sweet, extended treble and uncolored midrange • Can be unforgiving at high levels
H-PAS the Bass
For the past two years, Atlantic Technology has been working on a new speaker designed around what the company claims is a revolutionary bass-loading technique. Invented by Philip Clements of Solus/Clements Loudspeakers, H-PAS (for Hybrid Pressure Acceleration System) has intrigued trade-show goers since Atlantic started sneak-peeking it in late 2009. The speaker, the Atlantic Technology AT-1, is now in full production.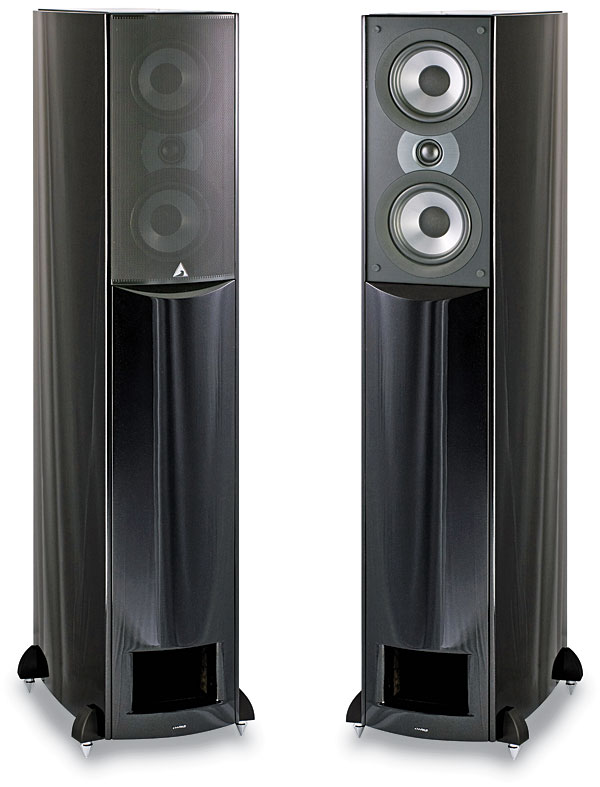 For a company known for its dedication to producing outstanding home theater speaker systems (its 8200e system won a 2008 Home Theater Award), launching what is, at present, essentially a standalone two-channel model might seem a bit odd. But Atlantic is so pumped about the potential of this design approach that the effort to get the AT-1 to market has been highly focused.
Thoughts of companion center and surround models were put on the back burner—for now. At present, the AT-1 has H-PAS all to itself. Of course, you could set up five of them in a 5.1-channel music system, and I'm sure your Atlantic dealer would be happy to accommodate you. But the 41-inch-tall AT-1 would be usable for a center speaker only if your home theater has a projector and a perforated screen—or you're setting up a system for multichannel music only.
Description
Designed in the U.S. and manufactured in China, the AT-1 is a midsized floorstander with three modest-looking drivers. A single 1.1-inch Vifa soft-dome tweeter sits between two 5.25inch long-excursion woofers with graphite-loaded homopolymer (GLH) cones. The crossover is specified at 2 kilohertz: second-order low-pass on the woofers, third-order high-pass on the tweeter.
There are no other drivers used here, either visible or squirreled away inside the box. One of the goals of H-PAS is squeezing remarkably deep bass out of unexpectedly small drivers (see sidebar). Atlantic claims that the AT-1's bass extends down to 29 hertz, +/–3 decibels (see HT Labs Measures).
The sturdy cabinet is finished in a beautiful Gloss Black with subtle metallic flecks (the only available finish), a decorative glass top, feet that provide stability to the relatively narrow cabinet, optional spikes (which I didn't use), and a removable metal grille (ditto).
The rear of the enclosure sports two sets of terminals to allow for biwiring or biamping. I used single wiring. Make sure you solidly tighten down the shorting straps that are provided for singlewire operation. During my tests, one of them came loose and made tentative contact, resulting in significant distortion.
There's also a tweeter-level switch that can tip the high frequencies up or down slightly. I left it centered for most of my listening. The switch on one of the two speakers I used in the listening tests was intermittent in this position, which resulted in an on-again, off-again tweeter response. I locked it in for the duration of the review with a little fiddling and a glob of soft, Blu-Tack-clone museum/earthquake putty to keep it in its On position.
If I have any complaint about the back-panel connections (apart from that switch, which could happen to any speaker, particularly one that goes to a reviewer), it would be that the recessed terminal panel is too small to comfortably accommodate heavy-duty audiophile cables terminated with spade lugs. Bananas or bare wires work fine.