Are 4K Ultra HD Blu-rays Really 4K?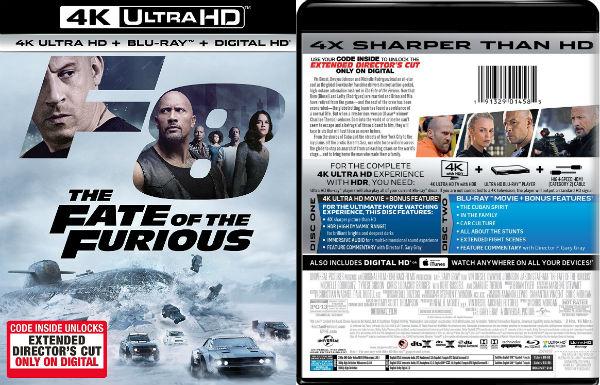 Got a tech question for Sound & Vision? Email us at AskSandV@gmail.com
Q I'm a big proponent of physical media and was an earlier adopter of the Ultra HD Blu-ray format. I understand that certain movies may have been shot in 4K or higher resolution (or on 35mm film, which provides enough detail to scan at 4K), but then mastered for release from a 2K digital intermediate. I've been able to appreciate the benefits of the Ultra HD format almost immediately thanks in large part to high dynamic range, but am bothered that some disc titles are mastered at less than Ultra HD resolution. It seems like we'll soon be seeing "New 4K Remaster" versions of movies previously released in Ultra HD. What's the issue here? —Jason Acosta
A While it's true than many new films are captured at 4K or higher resolution with digital cinema cameras, it's also true that some end up mastered from a 2K (basically 1080p-res) digital intermediate. It's not always clear why that decision is made, though reasons could include that the visual effects were generated at 2K resolution, or that different camera types, including 16mm film, were used during production. Unfortunately, the provenance of a specific title isn't clear from its packaging, since movies released on Ultra HD Blu-ray are regularly labeled as "4K Ultra HD," with a "4X sharper picture."
I can't blame you for your cynicism -- long-time physical media collectors are well aware of the "remastered" cycle that tempts us to buy new versions of the same movie or music every few years. But I will point you to a few resources that can help determine if a specific movie was shot and/or mastered in 4K so you can make a buying decision based on that data.
A key resource is the Internet Movie Database . When you call up a movie title, a Technical Specs link in the Details section provides info about the source format (e.g., ARRIRAW 6.5K, or Super 35) and Master Format (e.g., 4K or 2K digital intermediate). Such specs should give you an idea of whether the movie was shot at 4K or higher resolution, and if the material was later mastered at 4K. There are also websites geared specifically for video releases that can be used to check the accuracy of the IMDB listings. A good one is Real or Fake 4K , which lists the resolution of the shooting format, VFX (if known), and digital intermediate for Ultra HD Blu-rays, along with Ultra HD titles streaming on Vudu, Netflix, and Amazon.
I should add that just because a movie is upconverted to 4K for video release doesn't mean that it won't look good. To give you a real-world example, Guardians of the Galaxy Vol. 2, an Ultra HD Blu-ray reportedly sourced from a 2K digital intermediate, was a popular disc used by video projector manufacturers to show off systems at the recent CEDIA expo. It looked stunning in the demos I witnessed.