Improved Gen 3 Apple TV 4K Coming Soon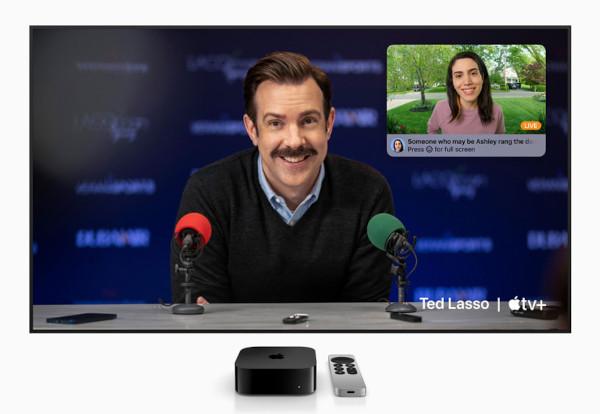 Apple TV 4K was barely mentioned at Apple's Worldwide Developers Conference (WWDC) in June, though we learned at the time that
updates were coming
, including support for the HDR10+ high dynamic range (HDR) format.
This week Apple announced plans to release a new third generation Apple TV 4K on November 4th. The updated streaming player costs less than its predecessor and offers several improvements, including the new, more powerful A15 Bionic processor and an updated tvOS 16 operating system.
Apple claims the A15 Bionic chip is 50% faster than the A12 chip used in its predecessor, which should translate into speedier navigation and an overall improvement in responsiveness. The chip is also more energy efficient and, therefore, runs cooler than the previous generation player. So much cooler that Apple was able to remove the internal fan, making for a significantly lighter, more compact device — one that is thinner and weighs half as much as the current second-generation model.
Gameplay should also be smoother thanks to increased RAM (upped from 3GB to 4GB) and an updated GPU (graphics processing unit) that is 30% faster than the previous generation. Storage has also been doubled from 64GB to 128GB, which should help with downloads.
In the press release announcing the new player, Apple VP Bob Borchers said: "The new Apple TV 4K is unlike anything else out there, given its seamless connection to other Apple devices, ease of use, and access to amazing Apple content. It offers something for everyone in the family to love."
As previously reported, the player now supports three HDR formats: standard (static) HDR10 plus HDR10+ and Dolby Vision, both of which use dynamic metadata to improve HDR performance on a frame-by-frame basis. The player also supports Dolby Atmos and Dolby Digital 7.1 or 5.1 surround sound with a compatible speaker system.
Apple TV 4K will be available in two versions: with Wi-Fi or with Wi-Fi and Ethernet with a Gigabit Ethernet port. Both support Wi-Fi 6 for more reliable and fast wireless connections and support Thread mesh networking for compatibility with other Thread home devices.
The Siri remote still has the touch-enabled click wheel for swiping through scenes or frames using a circular motion to quickly get to the specific spot in a video but is now equipped with a USB-C connection instead of the lightning port (a charging cable is not provided).
Apple says new updates to Siri will make it easier to control and interact with Apple TV. Siri will be able to recognize each user's voice to access their movies, music, and apps quickly and even offer personalized recommendations of what to watch.
You can pair AirPods Max headphones and AirPods or the AirPods Pro earbuds with the new Apple TV 4K for an immersive spatial audio experience with Dolby Atmos. And when wearing AirPods, you can say "Hey Siri" and use voice commands to control your TV.
Siri can also be used to control nearby HomeKit devices (such as lights and doors) through the Apple TV and multiple cameras can be displayed simultaneously on your TV screen. In addition, HomeKit Secure Video uses the on-device intelligence of Apple TV 4K to analyze video to recognize faces, animals, cars, and package deliveries.
As with the earlier generation, SharePlay works on the Apple TV by starting a FaceTime call on an iPhone or iPad. The playback is synced on all participant's devices, where everyone has shared playback controls to play, pause, fast forward, or rewind and can use voice controls with the Siri Remote.
The third generation Apple TV 4K will sell for $129 with 64GB of storage or $149 with 128GB. By comparison, the current second-generation Apple TV 4K sells for $179 with 32GB of storage. For more information or to pre-order, visit apple.com.