AKG K267 Tiësto Headphones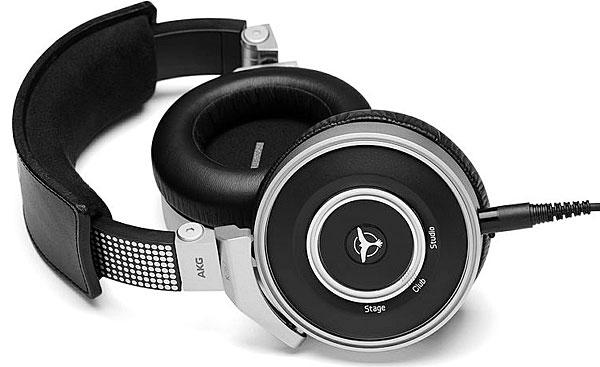 Price
: $449
At a Glance:
Stellar build quality • Folds up into a compact bundle
AKG credits producer, recording artist, and DJ Tiësto (Tijs Michiel Verwest) with the sound tuning of the headphones that bear his name, and that's cool, but I wouldn't blame you for thinking that's not necessarily a good thing. I haven't been swayed by any celebrity 'phones, but I try to approach every review with an open mind, and by first judging their look and feel, the K267 Tiësto doesn't give off any overt DJ vibes. As soon as I started listening, I relaxed. It didn't sound like a DJ headphone; there's no pumped-up bass or zippy highs. The K267 Tiësto sounds, above all, balanced, which puts this new AKG in the top ranks of audiophile headphones in its price class.
The 50mm drivers, metal-trimmed ear cups, leatherette- and velour-trimmed headband, and supple ear pads elevate the K267 Tiësto's luxury quotient. The ear cups are free to pivot on three separate axes to better conform to a wide variety of head shapes and sizes. Comfort was fine. Over extended wearing, I found the ear pads' head-clamping pressure a little tighter than I like, though AKG says it's tight by intention for DJ use. The headphones fold up for compact storage.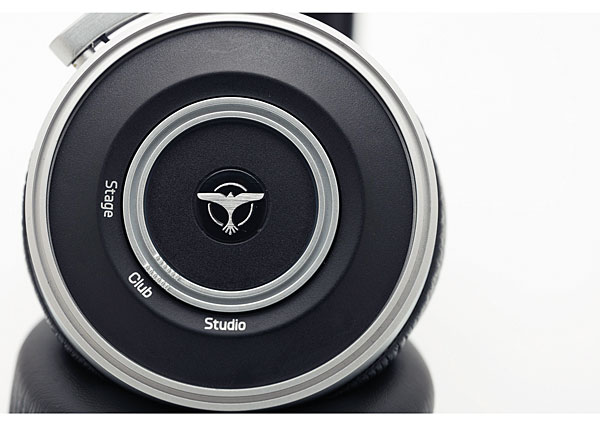 The K267 Tiësto makes it easy to identify the left and right ear channels; there are extra-large L and R markings on the inside of each ear cup. Another plus: The ear pads are user replaceable. I think all high-end headphones should have that feature.
While lots of the latest full-size headphones now sport detachable cables, most use mini plugs, which don't make all that secure a connection. AKG engineers wisely opted for locking mini XLR plugs, which connect to the left or right ear cup. The other end of the wire is terminated with a 3.5mm plug for your phone or music player, and at home you'll probably use the screw-on 6.3mm plug adaptor. Measuring a generous 9.5 feet, the cable is long enough to allow you to sit a decent distance from your TV. You also get a coiled cable and a soft travel bag. AKG's twoyear warranty is double the length of most headphone warranties.
One of the things that distinguishes the K267 Tiësto from AKG's two lower-priced Tiësto headphones—the K67 ($129) and K167 ($249)— is that the K267 Tiësto has three tuning modes: Stage, Club, and Studio. Each ear cup has a selector click wheel, so it's easy to try each setting.
I was expecting flat bass, more bass, and way-too-much bass settings, but this isn't a particularly bassy headphone. It sounded about the same and accurate with all three settings.
Radiohead singer Thom Yorke's side project, Atoms for Peace, fully demonstrated the K267 Tiësto's bass prowess. There's shading, texture, and bass impact aplenty. After a quick switch over to the Sony MDR-1R headphone, the sound lost much of the transient detailing, so the music was much less interesting. The K267 Tiësto really shined with cellist Yo-Yo Ma's The Goat Rodeo Sessions album of bluegrass-inspired tunes. The players' rich tone and spirited improvisation were given their full due.
The K267 Tiësto's home theater skill set was no less impressive; its full-scale dynamics knocked me out. And on quieter fare, like the Mad Men Season 5 Blu-rays, the headphone decoded spatial cues, like the din of typewriters and ringing phones in offices down the hall from Don Draper's elegant digs and the muffled whoosh of street traffic noises, with a surprisingly wide open sound. When the scene changed to a wood-paneled office, the K267 Tiësto put me in that more reverberant acoustic space.
Full-size headphones aren't always at their best with portable devices, but there was no problem with the K267 Tiësto. It still didn't sound like a DJ headphone, even with my iPod Classic.
Specs
Type: Closed-back, circumaural (over the ear)
Impedance: 32 ohms
Weight (ounces): 10.2
Price: $449
AKG • (888) 452-4254 • us.akg.com