7 Must-Have Holiday A/V Gifts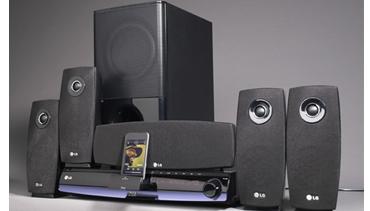 Nextgen Remote Extender Plus ($55)
Forget flowers, books, iTunes gift cards - nothing says "I love you" like a remote- control extender, especially one that can convert infrared (IR) signals to radio frequency (RF) ones. Unlike the clunky, flyingsaucer-shaped remote-control extenders of the past, NextGen's version uses a combination rechargeable battery/RF transmitter that you load in your remote's battery compartment, along with an RF receiver (also flying-saucershaped, but smaller; think Jetsons as opposed to Close Encounters) that beams commands to your gear or relays them via a single-eye IR emitter cable.
The Remote Extender Plus has a specified range of 100 feet. That means you can use it from several rooms away, making it ideal for controlling the second-zone output on A/V receivers. Other obvious uses include operating a ceiling-mounted front projector at the back of the room, as well as any gear stashed away behind an A/V cabinet or closet door. Once you start thinking about it, new uses for the Remote Extender pop up at every turn.
Me, I used it to control an A/V receiver installed on a rack at the back of my living room. After I plugged everything in, the Remote Extender Plus easily conveyed all of my commands with no line of sight between the A/V receiver and me. Cool! I could also wander into the kitchen, remote in hand, and adjust the volume of music playing in the next room. Convenient! Remote extenders may not be the most romantic gift, but they sure are useful. nextgen.us -- Al Griffin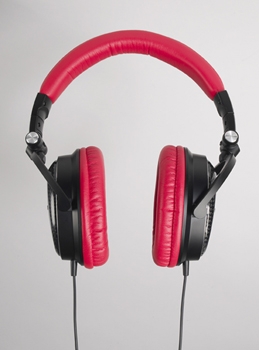 Phiaton MS 400 Headphones ($249)
I'd think that headphones would be a lousy gift idea for one reason: everyone already owns a set. But then again, most "headphones" are cheap earbuds that don't deliver a high-fidelity listening experience. So maybe there are some people out there - lots of them, in fact - in need of a headphone upgrade. You may even know one or two.
The sea of headphone options runs deep, so let me point out just one set I've had success with: Phiaton's MS 400. At $249, the MS 400 might seem expensive, although that price is less than what you'd pay for many other high-end models. The first thing you notice about the MS 400 is its distinctive red leather headband and earcups. The look may be loud, but the feel is soft and buttery. The carbon-fiber enclosures on this sealed design are both rigid and lightweight (the whole thing weighs in at 6.5 ounces), and the thin cables - the kind you typically see on portable 'phones, as opposed to those used for "serious listening" - permit on-the-go use. To this end, the MS 400 uses a 3.5-mm minijack connector (a 1/4-inch adapter is also included) and comes with a sturdy zip-up carrying case.
I'm a harsh critic of headphones, both when it comes to comfort level and sound. The MS 400s definitely satisfy on the first front, fitting snugly over the ears without making you feel like your head is gripped in a vise. The snug fit also helps to filter out external noise - a key feature for portable listening. But it's the MS 400's sound that ultimately sold me. The balance is excellent: Bass is powerful without being lumpy (or thumpy, for that matter), highs are detailed without sounding etched, and everything in between comes across clean and clear. And they're also sensitive enough that you won't have trouble driving them to headache-inducing levels with your iPod. (Not that I'd recommend you go and do anything like that.) phiaton.com-- Al Griffin
Not done shopping yet? Check out our Online Holiday Gift Guide for more great gifts for the A/V nerd on your list.