Andover Spin System Sweepstakes!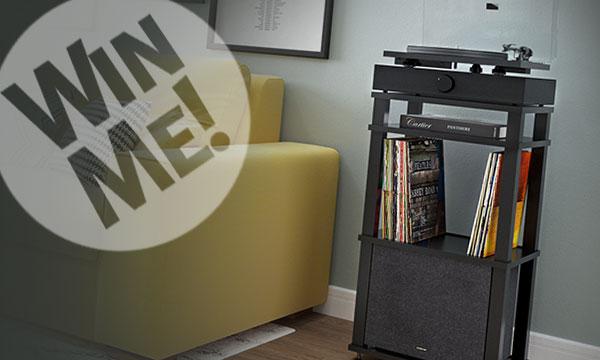 Register to win an Andover SpinBase, SpinDeck, SpinSub, SpinStand and TrueGrain Cork Mat (value: $1,384) we are giving away.
Designed around simplicity and convenience, the Spin System from Andover Audio is all you need to store and play vinyl with matched components and high-grade sound.
At the heart of the Spin System is SpinBase – an all-in-one powered speaker system for turntables. It features room-filling-sound, simple operation, and easy connectivity. Its compact footprint sits comfortably under any turntable – old or new.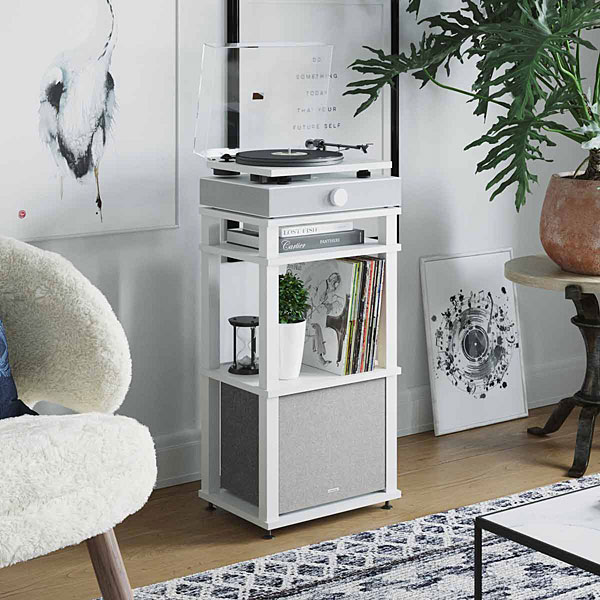 SpinBase's feedback-free performance is made possible by Andover's IsoGroove Technology (patent-pending) It's a proprietary means of preventing the audio-disruptive resonances that typically occur when a turntable is placed next to a speaker.
Atop SpinBase is the SpinDeck belt-drive turntable, which offers a simple, yet sturdy record-playing solution that sets up in minutes.
SpinSub connects to the award-winning SpinBase speaker, extending its low-end bass range – making the pair a compact, full-range listening solution.
SpinStand makes the whole setup a single, stand-alone solution, storing up to 150 vinyl records. SpinStand offers a clean, stylish appearance that works well with any décor. It includes adjustable feet and a headphone hanger that can be installed either side of the stand.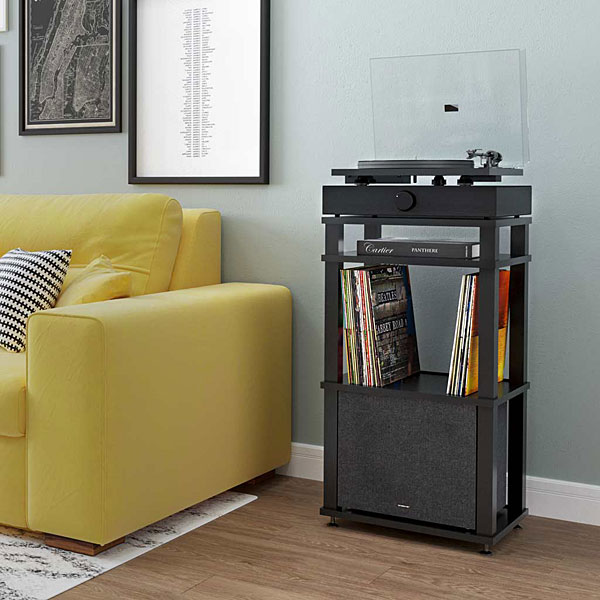 Andover's Spin System is the proud recipient of Sound and Vision's Top Pick Award.
Andover Audio is offering one lucky winner one complete Spin System in WHITE or BLACK, along with the new TrueGrain Premium Cork Platter mat.
Click here for more info about the Andover Spin System.
---
To enter the sweepstakes, all you need is an account on this website. If you don't already have one, click on the link labeled "register" at the bottom of this announcement or "LOG IN/JOIN" in the nav bar at the right. Then, enter a username and a valid e-mail address, and click on the "Create new account" button. A message will be automatically sent to the e-mail address you specified, which will include a link to activate the account.
The final step (and only step for those who already have an account) is to log in and leave a comment right here on this announcement—any single comment will do, as long as it's not profane or spam. Then, when the sweepstakes closes, a lucky commenter will be chosen at random to receive the prize. So post a comment, and good luck!
For complete sweepstakes rules, click here.
[This Sweepstakes is now Closed.]