We Have a Winner!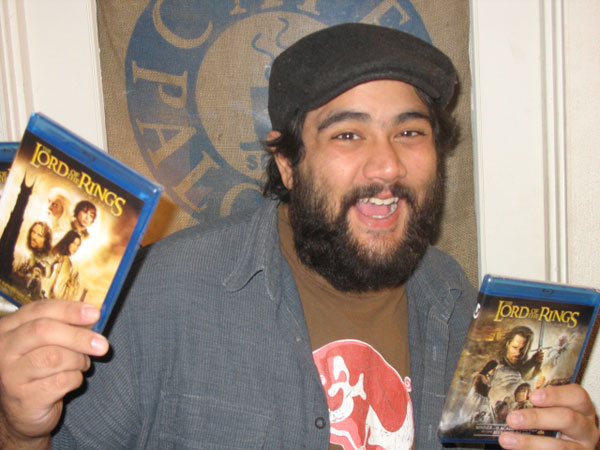 Congratulations to Ron Abruzzese, the winner of UAV's Lord of the Rings sweepstakes! His prize package includes all three movies on Blu-ray plus a swag bag of LOTR collectibles.
"My father first interested me in home theater as a youth," Ron recalls, "which is why he'll be the first person I watch these Blu-rays with! I love the LOTR series and look forward to watching these movies on my PS3 and Vizio LCD TV." He admits that his sound system is a bit out of date—a hand-me-down Pioneer receiver and a pair of Dynaco speakers—but he plans to upgrade as soon as he can. "Although I'm somewhat new to UAV and Home Theater, I'm already a big fan and plan on being a continual reader. I will certainly look to your sites for recommendations."
Thanks Ron, and again, congratulations on winning UAV's first sweepstakes!
WHERE TECHNOLOGY BECOMES ENTERTAINMENT