Ryan Ulyate on Mixing Tom Petty's Wildflowers in Dolby Atmos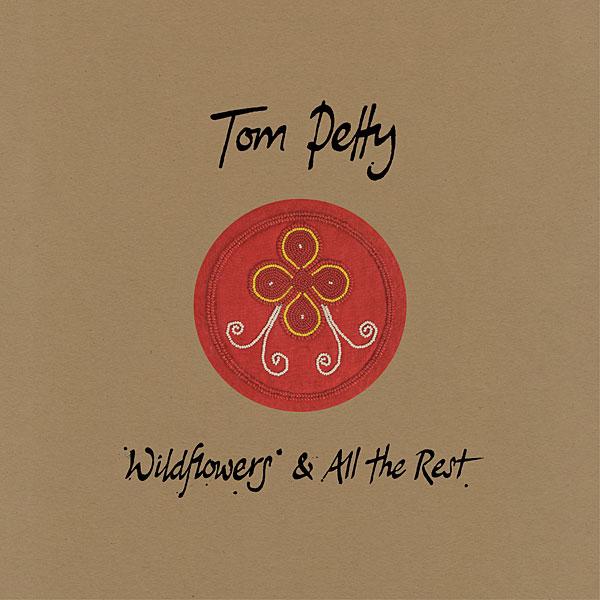 "See? I told ya!"
It was April 2010, and I was sitting across from Tom Petty in the living room of his home in Malibu, California, where we had just spent a few hours talking about his journey west from Gainesville, Florida in the mid-1970s to the recording of June 2010's Mojo for a Sound & Vision cover feature that would appear later that summer.
Naturally, I had brought along a few of his LPs with me for us to discuss that afternoon, and when Tom picked up the original vinyl of his acclaimed November 1994 solo album Wildflowers, he said, ""This is a good album. I like this one. It won some Grammys, too. Jim [Scott] and Richard [Dodd] both won Grammys for it. I used to tell those guys during the Wildflowers sessions when things would get tough, 'Come on, dammit! Just stay another hour, and I'll see you at the Grammys!' I did that all the time with them. And when it actually won, I said, 'See? I told ya!'"
(For the record, Wildflowers won the Grammy for Best Engineered Recording, Non Classical in 1996, a major win for engineers Scott, Dodd, David Bianco, and Stephen McLaughlin. Also, the much-loved Wildflowers song "You Don't Know How It Feels" garnered Petty the Grammy for Best Male Rock Vocal Performance in the previous year, 1995. Wildflowers was also nominated for Best Rock Album in 1996, but didn't win that accolade—Alanis Morrissette's Jagged Little Pill did. And while most of his recorded work was rightly credited to Tom Petty and The Heartbreakers, some albums, like April 1989's Full Moon Fever and the aforementioned Wildflowers, were intended as solo efforts, even though The Heartbreakers played all over them.)
One of Petty's unfulfilled wishes before he sadly passed away in October 2017 was to see Wildflowers released in an expanded form that would more accurately mirror the double-album configuration he had originally turned in to his then new label, Warner Bros., in 1994, before it was mutually decided to trim it back to a single, 15-track disc. Right around the time of the July 2014 release of his final studio album, Hypnotic Eye, there was much talk of a 2CD Wildflowers release being prepared in recognition of its 20th anniversary later that year, but that project was officially shelved—until now, that is.
On October 16, multi-tiered, multi-layered configurations of what's been dubbed Wildflowers & All the Rest are being released by Warner Records—which we'll detail further in a bit, but you can head over to tompetty.com to choose among its 2CD, 4CD, 5CD, 3LP, 7LP, and 9LP offerings, or just collect 'em all!
That said, the true Wildflowers Holy Grail is the absolutely stunning and wholly immersive Dolby Atmos mix helmed by Ryan Ulyate, Petty's longtime righthand engineering man who's also responsible for the stellar 24-bit/48kHz 5.1 mixes of Petty masterworks Damn the Torpedoes, Mojo, and Hypnotic Eye on Blu-ray. Currently, the Wildflowers Dolby Atmos mix is an exclusive for Amazon Music HD subscribers, who can access it via that service's 3D Audio tier and play it in full through Amazon's Echo Studio speaker system.
For his part, Ulyate is relieved he can finally, officially talk up "something I've been working on forever," and share the inside details about all the production-related elbow grease it took to get the expanded Wildflowers to the finish line. "One thing that's particularly interesting about Wildflowers is that they blew through a lotof tape," Ulyate reveals about the original recording sessions for a career Petty album that has sold over 3 million copies to date. "I actually transferred 245 reels of two-inch tape just for this album, so there was definitely a wealth of material to go through. It was a very, very productive time for Tom, and they [i.e., Petty, and his co-producers Rick Rubin and Mike Campbell] were established enough to where they could afford to be in the studio for a year and a half."
Ulyate and I had actually spoken off the record about what both he and Petty had been working on together for the expanded Wildflowers back in July 2014, but I wanted to get updated firsthand details on the album's Dolby Atmos mix and all the related, subsequently prepped sonic gems. Hence, I called Ulyate at his home studio in Topanga Canyon, California during the first week of October 2020 to find out about how and when this Atmos mix came to be, which Wildflowers tracks positively bloom in the expanded format, and what he thinks Tom Petty's initial reaction would have been after hearing the Atmos mix for the first time. You belong among the wildflowers / You belong somewhere close to me. . . .
Mike Mettler: First, let's get to the facts about the expanded Wildflowers release. I've heard all 70 tracks you've remastered for the ultimate Ultra Deluxe Edition, but there are different configurations available depending on how you want to listen to it, right?
Ryan Ulyate: Yes, and there are actually three tiers to it. Basically, you can get the original Wildflowers & All the Rest as a 2CD or a 3LP set, which has 25 tracks total.
And then, in the next tier, we added a CD called Home Recordings, and a CD of live tracks called Wildflowers Live that were all recorded over the years and were sequenced together as if it was a Wildflowers concert. That's the basis of the 4CD and 7LP configurations [which are also known as the Deluxe Edition versions].
And then the top tier [also known as the Super Deluxe Edition] adds a CD of alternate takes called Alternate Versions (Finding Wildflowers). On that last disc, you're going to hear earlier takes of songs like "Honey Bee" with Stan [Lynch] on drums, and you're going to hear an early take of "A Higher Place" with Kenny Aronoff on drums. You'll also hear acoustic takes of "It's Good to Be King" and "Cabin Down Below."
It's really kind of fun. I particularly like that last disc. So, if I were buying it (chuckles), I'd go for the 9LP [Ultra Deluxe Edition] or the 5CD [Super Deluxe Edition] to get all 70 tracks.
Mettler: Me too. Actually, I thought you were going to say, "If I were king, I would do this with the entire Tom Petty catalog." (both laugh) Do you think the Dolby Atmos mix of Wildflowers will ever get a physical representation?
Ulyate: I really don't know. It depends on Warner Bros., and whether they think there's a market for it. I believe that, after the Amazon exclusive period ends, the Atmos version will also be available from other hi-res streaming services.
The physical side of this Wildflowers project all had to be finished, in the can, and done by the early spring. The deal to do the Atmos stuff didn't happen until the summer. If we had the Atmos mix done at the time of the deadline for the physicals, we probably could have included it in the [Super Deluxe] box set as another part of the top-tier thing.
Mettler: Whose idea was it to do the Dolby Atmos mix in the first place? Was it yours? How did it actually happen?
Ulyate: It came from Warner Bros. The A&R guy we're working with there said, "Look, they're interested in doing an Atmos mix of this album. Are you interested?" And I said, "Uhh, YEAH!" (chuckles) And he was like, "They want to do an Atmos mix, and they can do it." I said, "No, no—if we're doing an Atmos mix, then I'm turning my studio into an Atmos studio, and we're doing it here."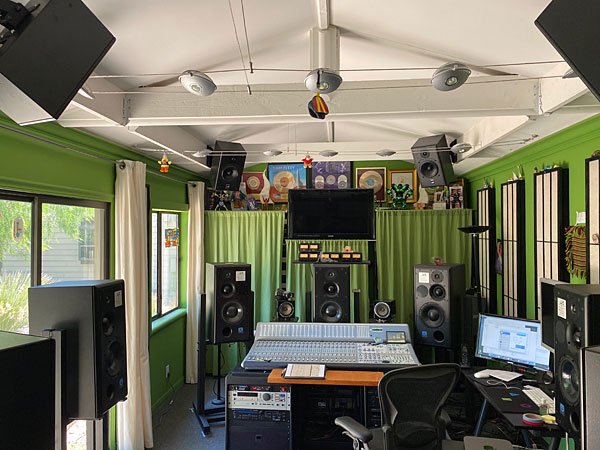 That's what we ended up doing. I upgraded my studio in August [2020] and banged away at it with a lot of help from Dolby, AVID, and ATC, who are actually the TransAudio Group.
And let me tell you, having the extra speakers—especially the height speakers—really, really just changes everything. It's really a step up from 5.1, for sure.
Mettler: What was the first thing you mixed in Atmos that you knew, "Ok, this is exactly what needs to happen here"? Was it one track, or just the first thing you worked on? Where did it start?
Ulyate: After I got the room done and I got it tuned, the "get my feet wet" track was "You Don't Know How It Feels." I was curious to hear how it would work. In it, you hear the "boom, boom, splat" of Steve Ferrone's drums. Luckily, there were room mikes on the drums, so I was able to take those and just push them out, and make the room bigger.
Wildflowers is very, very spare, you know? It's a real spare record. It's obvious when you have a track that has a lot of stuff going on where it's like, "Well, great; I've got all these speakers. I can put all this stuff in it." But in a spare track, does it make a difference? As it turns out, it does. The intimacy is still immersive, and in a weird way, it makes it more intimate.
There's very minimal instrumentation on that track, but when you have the guitar right in your face, and then you have the overdubbed guitar above you—it's just really cool! (chuckles) Somehow, you have all these little doors that instruments can just pop out from and go, "Hello!" Then the door shuts, and it goes away. And because the performance is so minimalist, it actually is more dramatic, in a way.