One Chance To Make A First Impression
Some people revel in the process of executing every single step in the home theater build process, painstakingly picking out color swatches and test-driving cup holders. And then there are those who have their eye on the prize: kicking back and enjoying their favorite flicks. First Impressions Theme Theatres is in the business of helping the latter group with its complete architectural and interior design-engineering services for dedicated personal cinemas. Its services include end-to-end building, shipping, and installation projects. The company handles all woodwork, upholstery, seating, and special effects packaged into a comprehensive, performance-based contract.
"First Impressions Theme Theatres is a duly registered practicing architectural firm in the state of Florida with NCARB certification to work in other states and the only player in our niche industry with these credentials," says the company's president and CEO Jeffrey W. Smith. "This gives us and the client the exclusive and unique ability to have our set of sealed theater construction documents accepted by any local building department nationwide. Beyond ourselves, there is not a complete vertical solution provider for dedicated cinemas."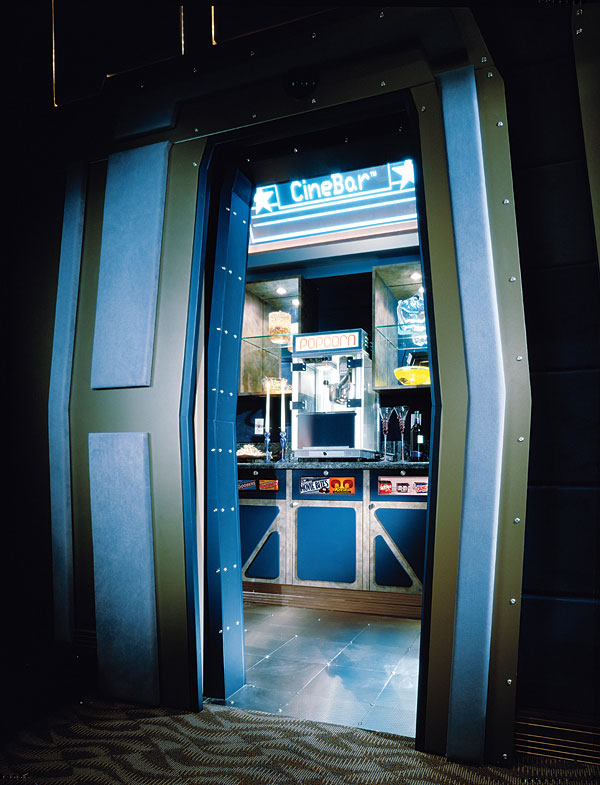 Smith worked for MGM for several years and a national theater supply company that develops and installs turnkey auditoriums for the commercial cinema exhibitor market. With this background, scaling the effort back in size for a residential application was easy. He founded First Impressions in 1975.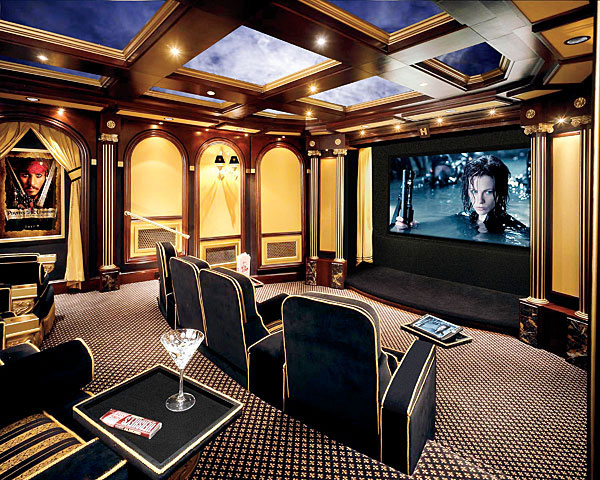 It all begins with the design process, in which the client works with First Impressions to develop the project on paper from concept to a buildable set of design and construction documents, specifications, and plans. Then the First Impressions plant in Miami builds, crates, and ships the theater design anywhere in the world, and a team of in-house artisans installs it in your home.
"As a true custom-only personal cinema provider as opposed to the industry norm of offering pre-designed or modular packaged cinema kits, our work is uniquely crafted to the homeowner's whim as a blend of design to dovetail into the existing house design and character, or a complete departure with a theme design as requested," Smith says. "We have delivered pirate themes to spaceships to Chinese pagoda–style home cinemas, from old world to cutting-edge contemporary. Options here are unlimited. Our work is 'haute couture,' wherein others in our business we deem 'off the rack' as it relates to the level of details we create and quality of materials used."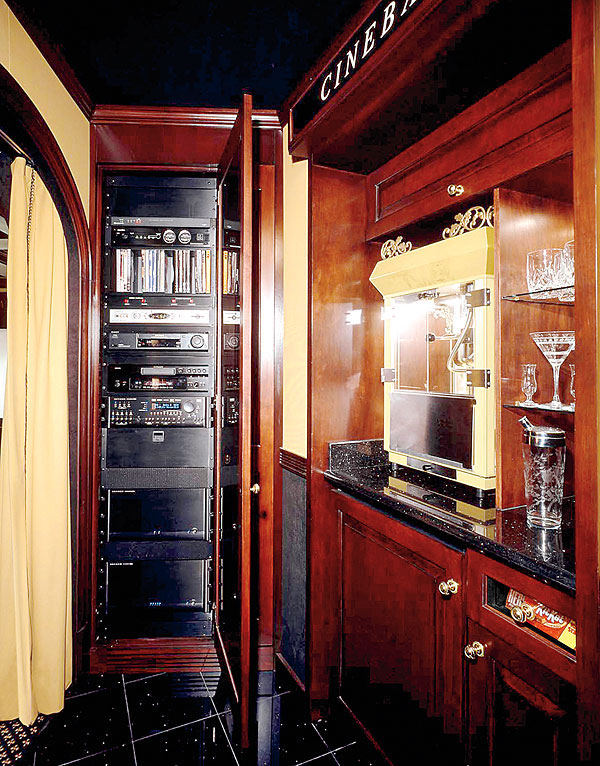 First Impressions views the process as a partnership with the client's contractor and provides plans so that the intended room can be prepped when they arrive. If the room is ready, 12 to 14 weeks is the typical lead time for design, building, contractor prep, and installation. Their time on site is usually two weeks with a seven-day-a-week, 12-hour-a-day work schedule. "Everything is complete with one installation, and the only return trip we are asked to make is to be toasted at a grand opening screening event."
Theaters start at $150,000 and can approach $1,000,000 and more.
First Impressions Theme Theatres • cineloungers.com