Wrensilva Loft Record Console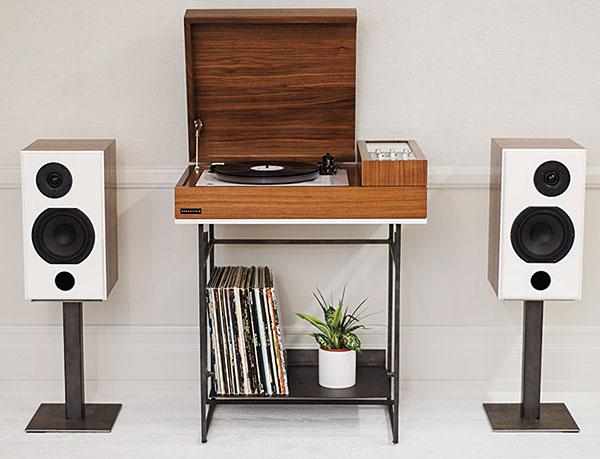 Stereo consoles were all the rage in the '60s. Every major TV company sold them—some with an integrated 25-inch screen, some without. Many were imposing pieces of furniture placed front and center in living rooms across America. I have vivid memories of paying $3 or $4 for my first album at the long-gone Jersey-based chain store Two Guys and promptly replacing the Engelbert Humperdinck LP on the platter of our Zenith console with
Abbey Road
. I spent countless hours lying in front of the stereo obsessing over the lyrics, McCartney's sumptuous bass line, Ringo's precise drumming, and Harrison's awesome guitar sounds on "Come Together." I imagined being in the studio with my heroes. The bass was palpable, and John Lennon was in my living room.
I don't know what sort of encounters husband-and-wife team Scott and Debra Salyer have had with vintage audio, but they've come up with their own magnificent interpretations of the classic all-in-one stereo, the latest of which is the Wrensilva Loft—a compact record console offering "all the power and connectivity of our classic full-size consoles."
Nestled in a Scandinavian-influenced cabinet handcrafted from solid walnut with white acrylic highlights is a "fully decoupled" belt-driven turntable fitted with an Orbit Arm 2 (OA2) gimbal-based tonearm and Ortofon 2M Red moving-magnet cartridge, a Sonos-compatible solid-state preamp featuring RCA and minijack analog inputs and solid-aluminum control knobs, and a 300-watt IcePower Class D amplifier. The 28 x 33 x 18-inch cabinet rests on a steel stand that has a shelf with removable dividers for up to 120 records.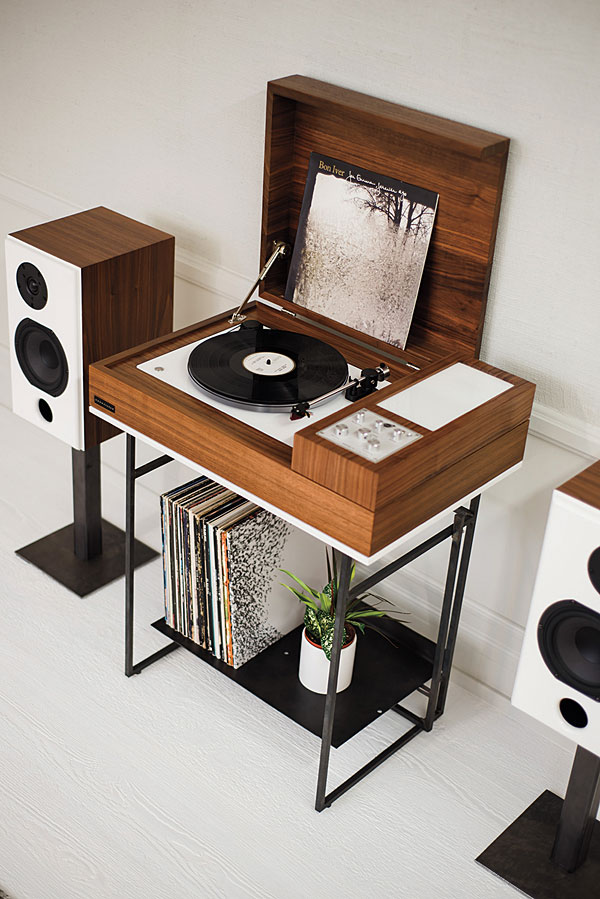 Built to order with an eight- to ten-week lead time, the Loft is available with ($4,498) or without ($2,999) a pair of two-way speakers, each housing a 6.5-inch Nomex cone woofer and 1-inch textile-dome tweeter in a bass-reflex enclosure. The speakers are available in walnut with a white or black baffle and include welded-steel stands.
Be sure to visit the Wrensilva website. You may find the M1 or Standard One more to your liking. I'm partial to the latter. It's practically a dead ringer for Dad's beloved Zenith.