A Guide to Today's Wireless Audio Options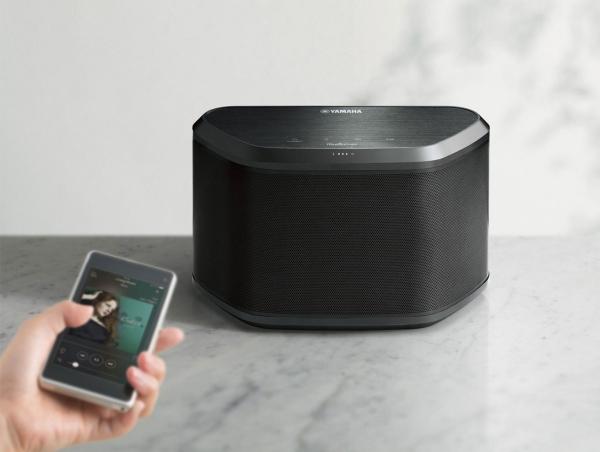 It is now blindingly obvious that music has burst free of its chains. Even the traditionalist audio categories I cover have ways to make music fly through the air. Let me run through some approaches to wireless connectivity—some well established, others new and novel. When we get to the finish line, I'd love to hear about what you use and what you would like to try.
Bluetooth: It's nearly impossible to find an A/V receiver, active soundbar, or wireless speaker that doesn't offer Bluetooth to mate with smartphones and tablets. It has become the baseline in wireless connectivity. What makes Bluetooth so powerful is its simplicity. As a pure device-to-device connection, it does not need to go through a home network. Pairing is usually easy, and with NFC (near field communication), bumping one device on another goes from easy to effortless. The downside of Bluetooth is that, as implemented in consumer audio products, it compresses the signal. If the signal is lossy to begin with, Bluetooth adds a second layer of compression. But the compression has improved, with the basic SBC profile improved upon in CE products by aptX and AAC.
AirPlay: Apple's proprietary wireless protocol provides CD-quality sound, meaning up to 16 bits and 44.1 kHz, though it does not support high-res audio or non-Apple-approved formats. It works through a home network, not device to device, so you may not get good results in parts of your home where the wi-fi signal is weak. Many, though, not all, AVRs offer AirPlay. AirPlay is not limited to iTunes software. Some music service apps, such as Spotify and Pandora, work with AirPlay (as well as Bluetooth).
DLNA via wi-fi: My receiver reviews treat DLNA as a receiver feature, and not necessarily a wireless one—it also works via ethernet. But DLNA can tap into your home network via wi-fi, and it covers a multitude of devices, including A/V, mobile, and none of the above. Accessing DLNA via an AVR interface can be awkward, requiring you to drill down through menus to get to the music stored on your PC or NAS. But it supports a wide range of audio file formats including lossless FLAC, ALAC, and DSD. Wi-fi is also the vehicle for proprietary wireless technologies from Bose (SoundTouch), Denon (HEOS), and other manufacturers too numerous to list. But I'll toss in a couple of notable new ones...
Play-Fi: DTS-owned Play-Fi is a lossless protocol and also travels through a wi-fi network. It is used in wireless speakers (standalone or in pairs), soundbars, and other products. Manufacturers who have adapted Play-Fi include prestigious speaker brands like Definitive Technology, MartinLogan, Paradigm, and Polk, plus Wren, whose standalone speakers are among the best I've heard. As I wrote here, Play-Fi can stream to up to 16 devices, with 8 of them receiving the same content, or 8 people receiving different content. AirPlay support is optional.
Yamaha MusicCast: Yamaha has invented its own wi-fi based multi-zone audio technology. Yamaha has used the name MusicCast before but the current version should not be confused with the old one. It is totally new and used in AVRs from 2015 forward plus soundbars, a soundbase, a standalone speaker (WX-030, pictured), and powered monitors. It supports high-res file formats such as FLAC and DSD. The beauty of MusicCast for AVR users is that any input on the receiver, including the phono input and FM tuner, travels via MusicCast to any other compatible products. So you might tune in NPR on your receiver and let MusicCast punt Nina Totenberg's Supreme Court reporting to the little speaker in your kitchen. Cool, huh? MusicCast also supports Bluetooth as both receiver (grabbing music from your smartphone or tablet) and transmitter (sending the Bluetooth signal to other products on the MusicCast network). See my forthcoming review of the Yamaha RX-V2050 receiver, which MusicCasted to a couple of WX-030 standalone speakers.
Sonos: No roundup of wireless technologies would be complete without a mention of the world-beating Sonos lineup, which has become widely acclaimed by using proprietary mesh networking—stringing together device-to-device links—to connect wireless audio products. It can work within, or independently of, a wi-fi network. When working via wi-fi, Sonos speakers still coordinate with one another. The speakers come in ascending sizes, operate in ones or twos, and are joined by a soundbar, a wall-hugging sub, and a couple of amps that feed those traditional passive speakers that you just can't bear to give up. Sonos supports app-facilitated Trueplay room correction and 42 different streaming services.
So here are a few questions: What kind of wireless products and protocols do you use? Would you like them to do more? Finally, are you interested in any of the newer wireless technologies?
Audio Editor Mark Fleischmann is the author of Practical Home Theater: A Guide to Video and Audio Systems, now available in both print and Kindle editions.