Why Does My LCD TV's Screen Abruptly Go Black During Fade-to-Black Transitions?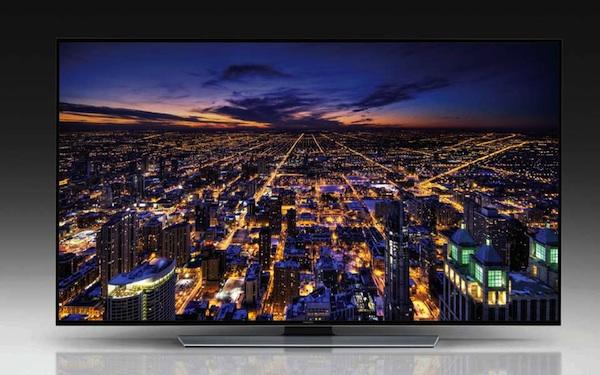 Got a tech question for Sound & Vision? Email us at AskSandV@gmail.com
Q I've owned two high-end plasma HDTVs, but recently purchased a new LCD UHDTV (Samsung HU8550). Watching Blu-rays on the new set using an Oppo player and Onkyo NR929 AVR, I am seeing something disconcerting that I never noticed before with the plasmas: Whenever there's a fade-to-black transition between movie scenes, the screen abruptly goes black for about 1-2 seconds in the middle of the transition/edit. Is this sort of thing typical for LED-backlit LCD TVs? It ruins the viewing experience for me. —Richard Rife via email
A LED-backlit LCDs like Samsung's HU8550 Series sets use a process called local dimming to boost picture contrast. It does this by selectively varying the brightness of individual LEDs in the backlight illuminating the set's LCD panel to track changes in the content. Most of the time when you're watching movies or TV, the brightness of the LEDs in specific "zones" will dip down to a very dark gray when the set displays shadowy images. But when momentarily fed a full-black image—during fade-to-black transitions between movie scenes, for example—the LEDs on certain sets will shut off completely.
I've seen this phenomenon before on many LED-lit LCD TVs (plenty of them do it), but the blackout in question often happens so quick that you don't really notice it. There have been a few instances when the blackout on a set I was reviewing (and yes, one happened to be a Samsung) held long enough to create a "blinking" effect that was anything but subtle. It ruined the viewing experience for me as well.
While there's no specific menu setting in HU8550 Series sets that's meant to prevent screen blackouts from happening, I reached out to Samsung and was advised of a workaround you can use to "trick" the LEDs from going completely black. You simply adjust the black level (the set's brightness adjustment) above the default setting in the specific picture mode you have active. Even a single step (from 45 to 46, for example) should prevent the LEDs from dimming completely during fade-to-black transitions. Give it a shot. I hope it works!
LATEST VIDEO