What Do I Have to Do to Put You in This Piano Today?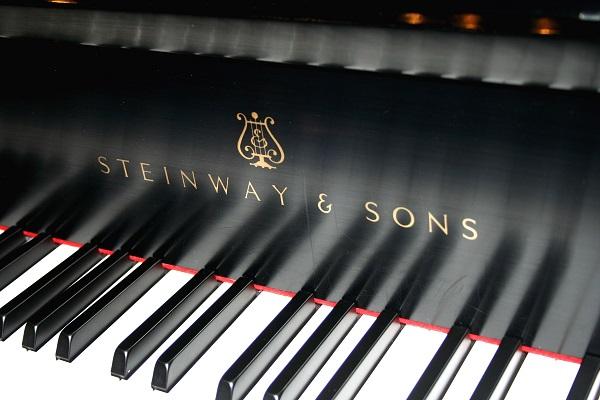 When you buy a fine automobile such as a Rolls Royce, you have a chauffeur drive you around. When you buy a fine automatic Rolex, you store it in a watch winder so it winds itself. And now, when you buy a fine piano such as a Steinway, it plays itself.
Yes, you heard that right. Steinway, that grand name in grand pianos, now sells a self-playing model. Moreover, it's a good thing they do because apparently its popularity is saving the company. In particular, its Spirio model plays itself, and people are buying it in droves.
Back in the day, although they had a certain popularity, player pianos were fairly crude. But technology marched on. The advent of MIDI certainly changed the keyboard scene, bringing sophisticated electronics to music, if not always classical music performance sophistication. Then instruments such as Yamaha's Disklavier (a truly wonderful device) showed that you could successfully wrap technology around a fine acoustic instrument. But Steinway — that paragon of the concert hall, that most expressive soundboard for a performer's genius and sensitivity — to now omit the human?
After 165 years of building play-it-yourself instruments, and creating one of the most respected brands in the world (in fine company with names like Rolls Royce and Rolex) this American-German company faced hard times. Fewer kids were dreaming of debuting in Carnegie Hall. Schools were cutting back. Your neighbor might buy a Subaru, not a Steinway. Sales were falling. A tune-up was needed.
So, Steinway created the Spirio. With a mobile app and iPad (included with purchase) you can sit back in your living room and listen to live performances of professional pianists ‐ not from mere loudspeakers, but from a real Steinway &mdashl; choosing from hundreds of hours of free content.
You can buy the Model M Spirio (5-foot, 7-inch) for $99,300 or the Model B Spirio (6-foot, 10.5-inch) for $133,800. The Spirio isn't cheap. It's still a Steinway, after all. And just for the record, it's not a player piano; Steinway calls it a "re-performance" piano. The Spirio debuted in 2016 and sales are booming. How booming? They now account for about 30% of Steinway's grand piano sales. Another data point: about 80% of all pianos (not just Steinways) are sold in China. That's the growth market.
Steinway has crossed over. What's next? Some kind of robot-playing violin? I guess self-performing music instruments are the future. It makes sense. We don't even need chauffeurs anymore; cars drive themselves.
Steinway. There's an app for that.