What Can I Do to Overcome Spotty Streaming?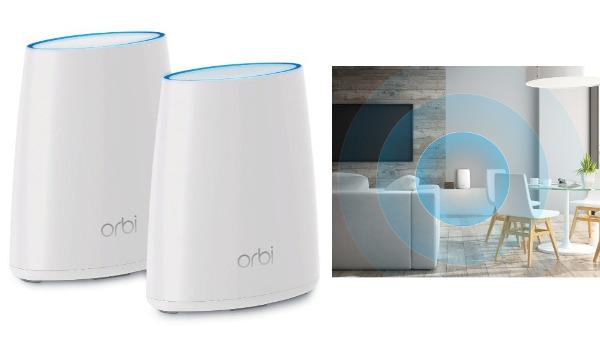 Got a tech question for Sound & Vision? Email us at AskSandV@gmail.com
Q The idea of physical media going away bothers me because video streaming quality still seems so spotty. Even my wife — I'll call her a home theater appreciator, if not an enthusiast — noticed how bad the last season of Game of Thrones looked when we streamed it on HBO Now. To be fair, that's not the case with all streaming services. For example, Stranger Things looked great on Netflix in 4K. With both examples, however, you will most certainly get the definitive experience by watching the show on disc. Here's my question: Which of the video streaming services currently offers the best possible AV quality? Are there any advances on the horizon? —Jason Acosta / via e-mail
A It's true that not all streaming services deliver the same quality. Netflix and Amazon Video offer a fair amount of programming in Ultra HD (3840 x 2160p) resolution. And some programs on both services are available in the Dolby Vision and HDR10 high dynamic range (HDR) formats, which can have a greater visual impact than the resolution boost that Ultra HD provides over regular HD. Hulu also offers some shows in Ultra HD (but not HDR), though you'll need to use a PlayStation 4 Pro or Xbox One S console to stream them.
Most à la carte streaming channels such as HBO Now and Showtime, in contrast, max out at HD resolution. As an HBO Now subscriber, I can confirm that its video quality is spotty. Netflix, on the other hand, provides consistently excellent quality, especially on its Ultra HD offerings, which require a $12/month, four-screen plan to access. I've also come to depend on Vudu as a source for video rentals, both for its consistent streaming performance and for its selection of Ultra HD movies, including titles with Dolby Vision HDR.
While examples like Netflix and Vudu show that streaming is headed in the right direction, I'd agree that physical formats such as Blu-ray Disc remain a definitive source. That's because Blu-ray, with its maximum 40 Mbps video data transfer rate, provides a consistent quality level, and it isn't affected by factors such as your internet service provider (ISP) and the performance of your home's Wi-Fi network.
While you can't control what's happening with your ISP, you can take steps to ensure that your home's network is humming along properly. A key one is to upgrade to an 802.11ac wireless router. The 802.11ac specification boosts data throughput speeds significantly over the previous Wi-Fi version, 802.11n. Since it also transmits data on the 5-gigahertz band, it provides a less congested connectivity option than the 2.4-GHz band, which is used by older Wi-Fi gear and devices including household appliances, baby monitors, and garage door openers. The reach of an 802.11ac wireless connection is typically more limited than 802.11n, however, so if you have a large home, you may want to consider using a mesh system. Such systems use satellite units that connect wirelessly with the main router to extend Wi-Fi signals. Some, like Netgear's Orbi, also use a second, dedicated 5-GHz channel that allows for signals to be broadcast to the satellite unit without compromising speed.
As for streaming's future, an alliance of tech and media companies including Google, Microsoft, Cisco, Intel, Netflix, Amazon, and Hulu are currently working on a next-generation video compression codec called AOMedia Video (AV1) to replace the HEVC (High Efficiency Video Coding) codec used for 4K streaming. While it's unclear if the new codec will provide AV quality benefits, we do know that it's open-source (allowing companies to avoid paying royalties as they must with HEVC) and will reportedly provide up to 20 percent higher compression efficiency than current codecs.