Vizio Pulls the Plug on Free TV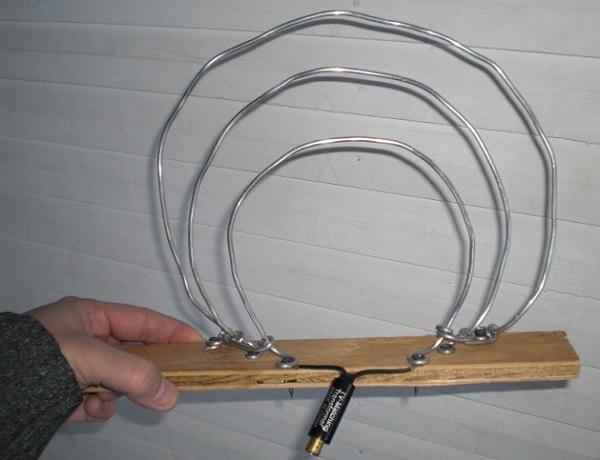 Vizio recently unveiled its new P-series models. And they are pretty impressive, featuring 4K UHD and the very cool SmartCast app that essentially builds in all the capabilities of Google Cast. Since they are Vizios, they are very competitively priced. Very nice. The problem is, if you want to be a stickler for details, these devices aren't actually TVs.
Yes, that's right; the Vizio P-series models are extremely cool, but they aren't TVs. The Consumer Technology Association specifically prescribes the technical requirements that must be included in every HDTV. One of those requirements is that the device must have a tuner that receives and decodes over-the-air ATSC terrestrial digital broadcasts. You know—the signals you can receive for free if you bother to connect an antenna. The problem is that the P-series devices don't have tuners. Therefore they are not TVs; they are displays. Even Vizio agrees; they clearly try to avoid the term on their website, preferring to use the term "display" instead.
The question is, what are the ramifications when you omit a tuner? Certainly, the great majority of viewers don't view terrestrial broadcasts. But so-called cord-cutters still account for millions of consumers. In fact, the number of cord-cutters is growing. Cable and satellite companies are suffering a net decline in subscribers. eMarketer says that in 2015, 4.9 million households once paid for TV, but no longer do, a 10.9% increase over 2014; they expect an increase of 12.5% in 2016.
Not all of those households are only watching over-the-air (OTA); some are only streaming, and some are doing both. In any case, about 20% of U.S. households get TV from OTA; that is about 20 million households, or 60 million people. The OTAs are mainly younger, lower-income, and minority. In fact, about 40% of OTA households are minorities.
Is the P-series an outlier for Vizio? Apparently not. It appears that most of their new SmartCast 4K UHD displays will omit a tuner. In particular, the P-series, M-series and most E-series SmartCast sets will be tuner-free. Only the D-series sets will have tuners.
Remember when the U.S. switched from analog NTSC to digital ATSC? Before most NTSC transmitters went dark in 2009, the federal government issued vouchers for people to buy external ATSC tuners. It looks like Vizio thinks that's still a good option. If you want to watch over-the-air broadcasts on a new Vizio, pony up for an external tuner, or some other device that contains a tuner, like a TiVo Roamio, or Tablo.
Clearly, omitting a tuner saves manufacturing cost. How much could a tuner cost? A couple of bucks? In the big-league world of mass produced consumer products and highly competitive pricing, every penny counts, and I guess Vizio decided that lowering its price point, and thus presumably increasing its sales, would offset any ill-will and confusion when people got their TVs home and their rabbit ears didn't work.
When you see a new Vizio P-series, you can call it a brilliant piece of engineering, or a pile or junk. But whatever you do, don't call it a TV.