Upconverting S-video to HDMI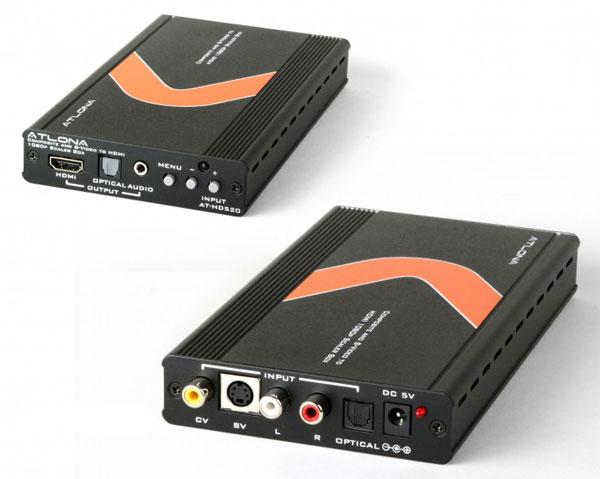 I need a new A/V receiver to replace my non-HDMI Denon AVR-3805. Among my source devices are two JVC S-VHS VCRs, so I hope to find an AVR with at least one S-video input that is upconverted to HDMI. What would you recommend for under $1000?
Stan Sexton
AVRs with S-video inputs are becoming as rare as hen's teeth, especially those that upconvert those inputs to HDMI. The only ones I know of are from Denon; the models with this capability in your price range are the AVR-1912 ($550), 2112CI ($650), and 2312CI ($850). We haven't reviewed any of these models (the 1912 is in the works), but we have been universally impressed with all Denon AVRs we have reviewed, including the AVR-1612 ($350, reviewed here), which has an S-video input but no upconversion to HDMI. I'd say you probably can't go wrong with any of the models mentioned above. Perhaps some of our readers know of other AVRs that can do this; if so, please let us know in the comments!
Another option is using an outboard S-video-to-HDMI converter, such as the Gefen Composite-to-HDMI Scaler or Atlona AT-HD520 (seen above), both of which accept an S-video or composite input and upscale it to HDMI at any resolution up to 1080p. They also accept Toslink or L/R analog audio and merge it into the HDMI datastream and send it separately as well. DVIGear also makes a similar product, but it only upscales to 720p or 1080i, and the 1080i output is only doubled 540p, not true 1080i. This is not an inexpensive option—all of these products sell for around $300—and I don't know how good their upscaling is.
If you have an A/V question, please send it to askhometheater@gmail.com.