In Tune with Nature
After billions of years of evolution, Mother Nature still needs a proper soundtrack.
As a Home Theater reader, you probably fit into the fine category of people for whom music and movies are a big part of life. I'm willing to bet that, when it comes to electronic entertainment, you think inside the box. Well, I guess it's more like two boxes: your home and your car. Sure, no self-respecting Home Theaters reader feels complete without a DVD player and full-blown home theater in his or her living room, and most of you probably couldn't live without a CD player in your car. But how many of you have come to realize that Mother Nature's soundtrack could use a little assistance (especially if you happen to be, like me, an environmentally challenged city dweller)?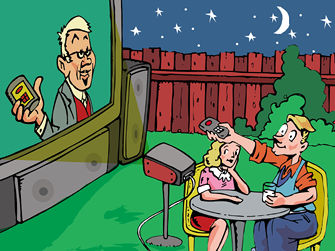 Recently, a reader told us about his efforts to create a temporary outdoor movie theater for a party of 30-plus guests, which got us thinking about movies and music in the great outdoors. As he discovered, nature rarely makes concessions to the needs of electronics. Fortunately, modern man is imbued with a great deal of adaptability, so our evolved reader forged ahead. He improvised a 20-foot-diagonal screen (sewn together from two king-size sheets) for use with an InFocus projector (which, by the way, he'll make sure is far away from the BBQ's smoke next time) and prepped plastic trash bags as covers for his Electro-Voice Eliminator speakers. To minimize cost and complications (after all, this was only a temporary setup for a party), he opted for stereo rather than full-blown 5.1 sound. Over the years, we've profiled a few outdoor theaters, but this reader's tale inspired us to search for other, more-current outdoor experiments.
When I mentioned outdoor theaters to a lot of custom installers, however, dead silence greeted me on the other end of the long-distance phone line. Then the pooh-poohing began. Yeah, I know, it's hard to install a TV outside. Dipoles are difficult to use outside. How do you get proper coverage? Yada, yada, yada. A few installers tempted me with plans of outdoor theaters that were then in the prewire stage, but I wanted something I could see and hear now. Unfortunately, I had no such luck. (I know that, as soon as this issue hits the newsstands, dozens of you are going to write in telling us what wonderful outdoor theaters you've got. Bring 'em on, folks.) In the process of searching for the elusive outdoor theater, though, I did come across a number of very interesting nontheater outdoor installations that ran the gamut from the basically cool to the splendidly outrageous. Here are two that I found to be irresistible.
Beautiful Music
When I grow up, I want a home like Bill and Claire Hickson's. It was comfortable, spacious but not too big, and filled with great-sounding music in nearly every room. Granted, my experience at the Hicksons' home was prejudiced by the fact that they provided properly chilled beer during the hot, dry late afternoon I spent touring their home. Even though I had to earn the beer by assuring my hosts that I had indeed suffered through the attic's hair-singeing heat during my installer-led tour, I felt that proper research demanded that I partake of the offering, since liquid refreshment and outdoor entertainment are a natural combination. More compelling than the cold brew, however, was the Hicksons' previous experience with home entertainment and the way their desire for an outdoor entertainment system grew to encompass their entire house.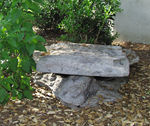 It's certainly a Cinderella story for the installer, Jeff Corbitt. As Claire Hickson explained to me, "The system Jeff installed included the first CD player we've ever owned. Before this, we had nothing." Nothing other than the Bose Wave radio tucked away on the kitchen counter, that is. Now, in addition to a CD player, they've got a Sonance wholehouse-
distribution system with an amplifier rack in the attic, keypads in several of the main rooms, speakers and an in-ceiling subwoofer in their gorgeous sunroom, plus a backyard that sounds better than a lot of inside-the-house systems I've heard.
The Hicksons' electronic conversion began during a party at the home of a friend who had recently installed six outdoor speakers and an in-ground subwoofer in his backyard. The music playing in the background during this get-together captivated the Hicksons. After they said a few magic words ("This is great. We'd love to have this at our house."), the Hicksons found their host handing them his cell phone. On the line was Corbitt, who had put together the system. Three days later, the Hicksons signed a check for the down payment on their new system.
That may seem like the home-entertainment equivalent of a Las Vegas wedding, but, as Claire told me, it took "a lot of talking" for what was initially supposed to be a simple outdoor-only system to grow into a wholehouse entertainment system. All of that talking helped the Hicksons realize that they could easily bring the music that they fell in love with outside into any room inside their home. That's what I love about their story. The thought of installing a system inside their house never crossed their minds. They had to be coaxed into it.
Now that it's done, of course, the Hicksons wonder how they lived without it. As much as they like having music inside the house, their primary joy is still sitting outside, by themselves or with friends, and enjoying the music as they relax and watch the sun set.
The key to the Hicksons' wholehouse system was that it had to integrate—without intruding—into their lifestyle. The outdoor setup features four on-wall Sonance Mariner H20s (mounted in various areas around the patio) and a pair of Sonance Mariner 300s mounted in SoundHenge enclosures so that they blend in with the yard's landscaping. To flesh out the low bass, the Hicksons had a 15-inch Rockustics SubRock installed near the house in a patch covered with foliage. The rock speakers blend into the landscape so well that you could easily overlook them if you didn't know what to look for. In fact, I didn't notice the subwoofer until someone pointed it out to me. (Hey, it really did blend in. I hadn't even had a beer at this point.)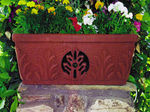 Two weather-resistant keypads (one by the patio and one by a shaded bench in the yard) offer basic system control. Since the patio is mostly sheltered from the elements, the patio keypad is wall-mounted without a cover. The keypad near the bench, on the other hand, is subject to sun and rain, so it's mounted in a weather-resistant box that closes and seals the keypad inside. All of the wiring to the yard's rock speakers is buried out of sight and, very importantly, out of the weed-eater's reach.
The most impressive aspect of the Hicksons' system wasn't how well it fit with the house, which it most certainly did; it was the fact that it sounded so darn good. Of course you won't hear flawless imaging from a system that's designed to cover such a broad area, but the music's overall fidelity—including its bass response—was thoroughly enjoyable. It's no wonder that the Hicksons happily brag that they listen to the outside system almost every day.