Tron: Re-Entering the Grid Page 4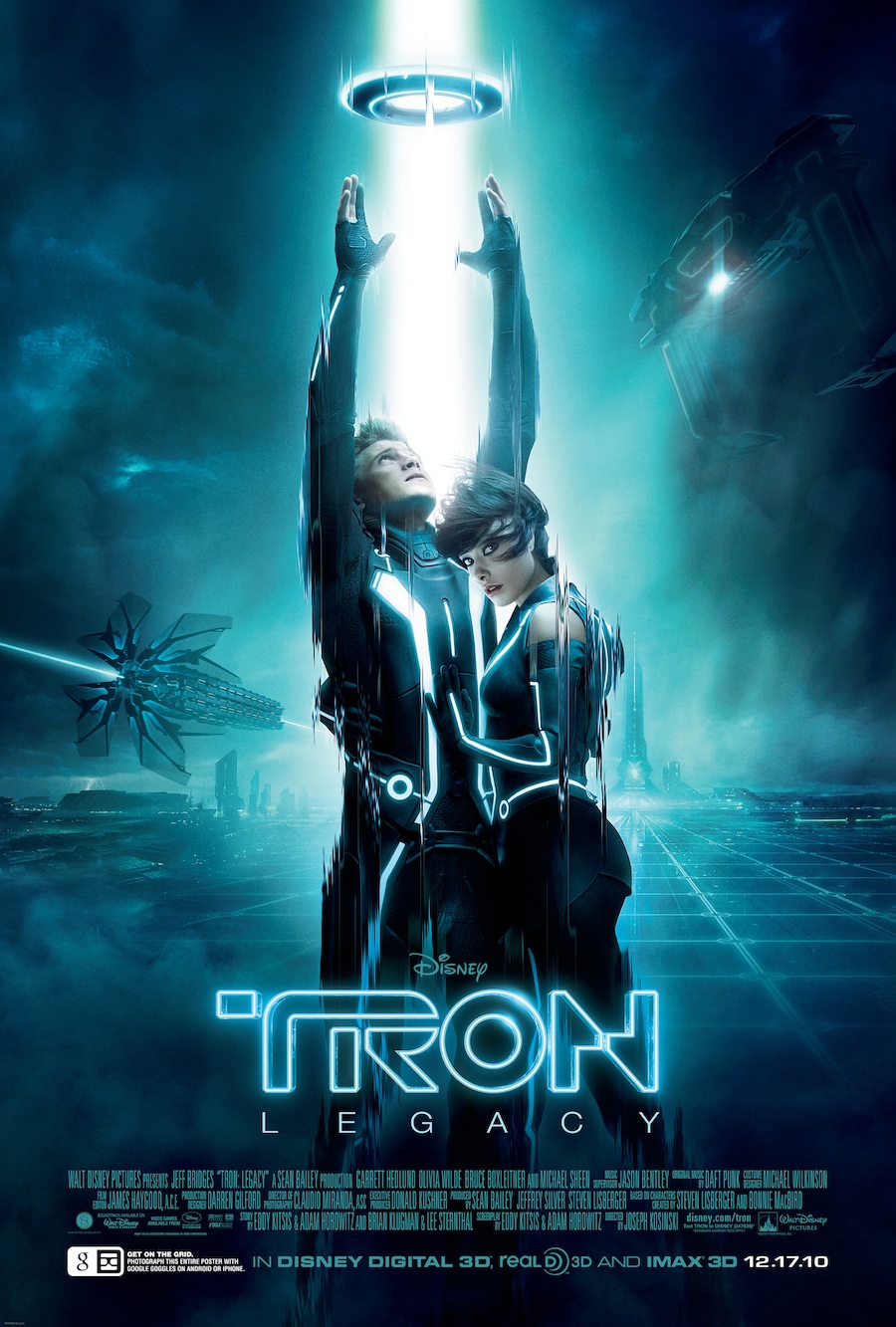 THE BLU SCOOP
Of course, when Disney says "Tron: Legacy on Blu-ray," it means a multitude of choices. There's the two-disc combo pack, with the movie on both a regular Blu-ray Disc and a DVD. Then there's the four-disc pack, which adds a Blu-ray 3D and a Digital Copy. And then there's the five-disc pack, which further adds the original Tron on Blu-ray (also available separately) - the first time it's been on home video since the grainy DVD of the 20th Anniversary Collector's Edition went out of print years ago. For the (ahem) true fanatic, however, there's The Ultimate Tron Experience, a Limited Edition of the five-disc pack that comes in an Identity Disc (which I managed to get a look at this week).
I got a sneak peek at Legacy on Blu-ray 3D at the Tower in Burbank, where Disney houses many of its Blu-ray production teams. Auditioning the disc on a 50-inch Samsung LCD and a decent sat/sub sound system, I came away with the feeling that this will prove to be a solid conversion of the film. Indeed, the movie looked great, and its soundtrack conveyed the music and effects distinctly and in all their glory. And Disney's Second Screen extra gives you, well, another perspective on the film.
What's next? Another movie is reportedly in the works, as is an animated TV show. So it looks like we'll be enjoying new adventures in the Tron universe for years to come.
END OF LINE_.