The Top 50 Albums of All Time Page 4
31: Television: Marquee Moon (Elektra; Rhino)
Television stood out from many other acts in New York's punk/New Wave scene because its members were accomplished musicians. Their 1977 debut ranges from the beautiful ballad "Guiding Light" to jittery, driving rockers like "See No Evil" and "Friction," all fueled by Tom Verlaine and Richard Lloyd's intricate, intertwined guitars and Tom's oblique lyrics. A remastered CD is out - but, for me, hearing this album means spinning the excellent Four Men with Beards vinyl reissue. - AL GRIFFIN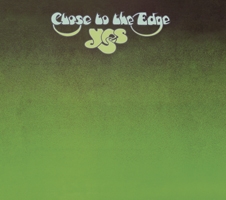 32 Yes: Close to the Edge (Atlantic; Elektra/Rhino)
I nominate Rick Wakeman's organ solo on the title suite - that is, the skittering Hammond that comes after the wash of church organ - as the most joyful moment in progressive-rock history. And it's only amplified by the unearthly way the final vocal choruses melt into the stratosphere. By now, most fans know that Yes achieved that effect in 1972 by piling on overdubs and pushing their studio consoles to the limit - not to mention writing the song as they went along. Happy accident or divine inspiration? Sometimes it's hard to tell. - BRETT MILANO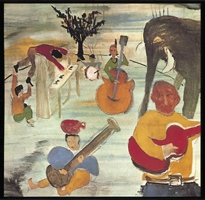 33: The Band: Music from Big Pink (Capitol)
Released in 1968, this debut - an austere, primitive document - was a welcome foil for much of the overwrought, baroque stuff that was appearing on FM radio stations - which is where I first heard the plucky strains of "The Weight," with all its biblical and common-sense profundity. The Band revealed the softer, soul-searching side of the '60s, perhaps most vividly on the wrenching but lyrically beautiful "I Shall Be Released," which mirrored the inner pain that would plague keyboardist Richard Manuel during his short life. - JAAN UHELSZKI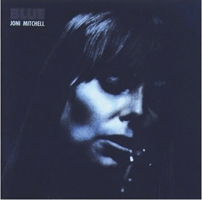 34: Joni Mitchell: Blue (Reprise)
An album best heard on CD. Not only do you lose the surface noise of vinyl - so much more crucial when dealing with those tracks that are piano-based - but you can process the album in one uninterrupted sitting, allowing the 10 songs over 36 minutes to flow like the river that Joni wishes to skate away on. In 1971, her voice hadn't yet lost the top end of its range to smoking, and she sounded excited even with life's shortcomings. - ROB O'CONNOR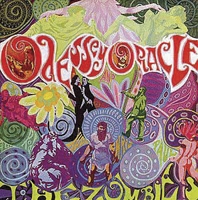 35: The Zombies: Odessey and Oracle (CBS; Fuel 2000)
British psychedelic pop had many high points (listen to the Nuggets II boxed set for proof), but few albums of that movement compare with this one from 1968. While the hit "Time of the Season" rightly endures as an iconic track, other songs rank equally high, such as the gorgeous, Mellotron-rich "Brief Candles" and "Hung Up on a Dream." This album, yes, "expanded my consciousness" when I first encountered it in my teens, and it still resonates today. - AL GRIFFIN
36: Marvin Gaye: What's Going On (Tamla; Motown)
The story of Motown chief Berry Gordy fighting tooth and nail with Marvin Gaye over this sociopolitically charged 1971 concept album remains one of the most instructive lessons in art vs. commerce. That a well-established R&B/pop star would suddenly start writing and singing about the Vietnam War, racial tensions, and urban and environmental decay was not only startling but truly courageous. That listeners responded by making the album a huge hit, and on both sides of the color line, was a fitting reward. - BILLY ALTMAN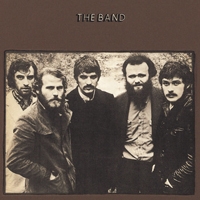 37: The Band: The Band (Capitol)
Maybe it was their bland name, maybe it was the simplistic cover art, or maybe it was my innate distrust of country rockers. Whatever the reason, I didn't have much interest in a mainly Canadian group formerly known as the Hawks. Then I heard some bootleg tapes of Bob Dylan and the Band, and I rustled up this 1969 album - a borrowed cassette copy (no cover art) of a badly scratched LP. I discovered that these guys were for real, and so was country rock - and everything else the Band did. - KEN C. POHLMANN
38: U2: The Joshua Tree (Island)
My first contact with this 1987 album began with a heated political argument. I was unwilling to admit that an Irish band could offer worthwhile commentary on America's angst and frontier mythos. I mean, come on - rockers who are suddenly experts on U.S. foreign policy? I was familiar with the band, and even knew that the album's working title had been The Two Americas, signaling Bono's attempt to reconcile our fable and fact. Gimme a break. Then, like everyone else, I listened to the album. I immediately shut up. And was converted. - KEN C. POHLMANN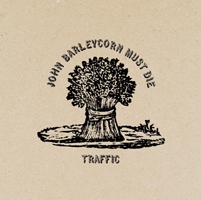 39: Traffic: John Barleycorn Must Die (Island)
Anyone over a certain age will surely have to remember Midsummer Rock, a syndicated TV show that inexplicably turned up on Saturday-afternoon screens during the summer of 1970. Amid footage of a still-unknown Alice Cooper hypnotizing the crowd and Iggy Pop doing his thing with the peanut butter came a fresh-faced Steve Winwood and company, playing four songs from this just-released gem. And that was John Barleycorn in a nutshell: a glimpse of timeless pastoral beauty in the middle of a culturally chaotic time. - BRETT MILANO
40: R.E.M.: Murmur (I.R.S.; A&M)
Some albums just have a vibe, and this 1983 debut probably has more of one than any other album of the '80s. Partly it's the production: Mitch Easter and Don Dixon's soundscapes are such '60s-centric throwbacks that Murmur sometimes seems like the second coming of "The White Album." But mostly it's the songs, and Michael Stipe's singing. The whole thing has a haunted, almost Appalachian quality that's preternaturally old; there wasn't a record out at the time remotely like it, and there hasn't been one since. - STEVE SIMELS
41: Moby Grape: Moby Grape (Columbia; out of print)
Call 'em San Francisco sound giants - a psychedelic melting pot of five songwriters, three guitarists, heavenly harmonies, and hooks aplenty. At any given moment on their 1967 debut, they could veer into country, folk, blues, or honk with vintage zeal. All that, and the endearingly bent funky-tunk vision of Skip Spence, too.
42: Fleetwood Mac: Rumours (Warner Bros.)
How could two in-band romantic breakups result in such giddy music? How could studio recordings that sound so tight and precise also seem so footloose and angsty-free? Credit the band's burgeoning creativity in 1977, of course. But also give a well-deserved nod to their co-producers, Ken Caillat and Richard Dashut, for helping to make both loving and unloving fun.
43: Big Star: Radio City (Ardent; Fantasy)
No sophomore slump here. Building on the promise of #1 Record, this 1974 cult favorite grew into being the power-pop blueprint, enhanced by the off-the-floor feel of cuts like "September Gurls" and "Back of a Car." Both tunes are rites-of-passage covers for any band trying to master the art of catchy melodies and crunchy guitars.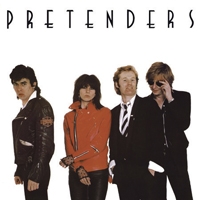 44: Pretenders: Pretenders (Sire)
"Frankly, my dear, I don't give a damn." It would be 41 long years before we'd be treated to another line like that: "But not me, baby, I'm too precious: F--- off!" On their 1980 debut, Chrissie Hynde and her boys not only rocked us but sent us reeling. And with that, the previous decade of sensitive female singer/songwriters truly seemed gone with the wind.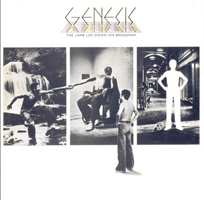 45: Genesis: The Lamb Lies Down on Broadway (Atco; Rhino)
Did it matter that the concept wasn't clear? No, what mattered most was that this album (along with King Crimson's Red, issued the same month in 1974) saw musicians reaching their compositional and instrumental peak while striking new modernist ground for progressive rock. It may be Rael, but yes, it's real.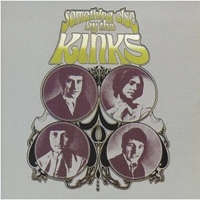 46: The Kinks: Something Else (Reprise)
No one chronicles the rise and fall of the British Empire quite like Ray Davies. Bookended by the snide character study "David Watts" and the beautiful, career-defining "Waterloo Sunset," this 1967 chapter opened the door for future studies in territoriality. (Blur's "Country House," meet your longstanding neighbor, The Kinks Are the Village Green Preservation Society.)
47: Queen: A Night at the Opera (Elektra; Hollywood)
Hard rock, vaudeville, pop, acoustic skiffle, and much more - and that's only Side 1, folks. Meanwhile, the other side has two epics. And when you play the whole thing, remember how, in the year of '75, Roy Thomas Baker and the band revolutionized the art of recording.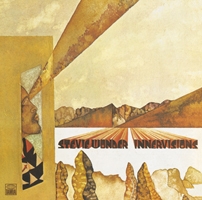 48: Stevie Wonder: Innervisions (Tamla; Motown)
This 1973 masterwork opens with breezy funk ("Too High") and continues with angry soul ("Living for the City"), exquisite balladry ("All in Love Is Fair"), and perfect pop ("Don't You Worry 'Bout a Thing") before closing with the sublime "He's Misstra Know-It-All." Visionary, to be sure.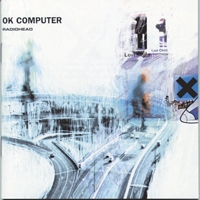 49: Radiohead: OK Computer (Capitol)
Okay, dear reader, you've perused 48 albums by now. This one came along in 1997 to remind us just what an actual album was. And as we listened to the human/technological handiwork of Radiohead and recordist Nigel God­rich, it was wondrously difficult to find the dividing line between composition and production, between song and sound.
50: Prince and the Revolution: Purple Rain (Warner Bros.)
Sure, this was predated by 1999, but 1984 was the year when the Purple Prince genuinely became a Rain-aissance Man with his own film and its soundtrack-cum-studiofest. And while we disagree with Entertainment Weekly calling it the Best Album of the Last 25 Years, any record that ranges from the slap of "Computer Blue" to the transcendence of "When Doves Cry" deserves to be included in the royalty of the past 50 years.