Tommy Shaw: The Next Right-Sounding Thing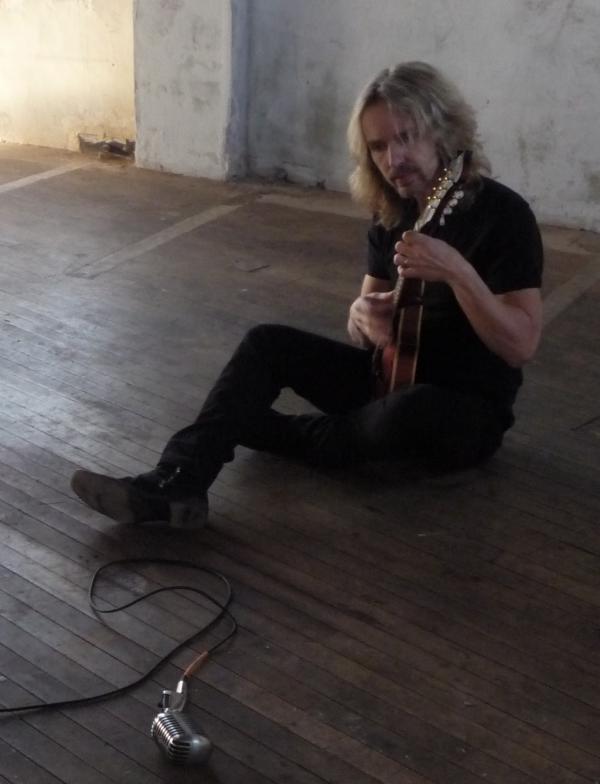 Good is good. It's a simple adage, but one that's especially true when it comes to music. Genre and predetermined preferences should be secondary if you're truly interested in having your ears entertained, challenged, and enriched.
Which, my friends, brings us to a true labor of love that's being released today, March 22: Tommy Shaw's The Great Divide - an unabashed bluegrass album of the highest order that will grow on you with each successive listen.
You may know Shaw from his ongoing tenure in Styx, but The Great Divide is truly the first time his native Montgomery, Alabama blood has come through so unfiltered on wax. (Yes, I said "wax" - more on that shortly.)
I first heard early mixes of most of Divide about a year ago at Tommy's home studio in Southern California, and was immediately struck by the honesty, emotion, and the recording's generally relaxed, natural sound and feel. (Good is good, remember...)
I'm especially partial to the organic nature of songs like "The Next Right Thing," "Cavalry," "Sawmill," and the title track, but my favorite Divide song remains "Give 'Em Hell Harry," a semi-biographical spoken-word treatise on Harry Truman that was inspired by David McCullough's best-selling book, Truman. "Harry" was an instant classic the first time I heard it. The song has depth, range, humor, vocal character, sweet fiddle accompaniment - and it has a bit of history mixed in there too, doggone it. It's a fabulous track, case closed. (You can listen to, purchase, and download Divide tracks from Tommy's site.)
Naturally, I asked Tommy to share some background as to why The Great Divide would appeal to the discerning S+V audience, and-in his own words-here's what he told me. (Hint: A good bit of it has to do with vinyl, sweet vinyl…)