Is There a Sonic Benefit to Bi-amping Speakers?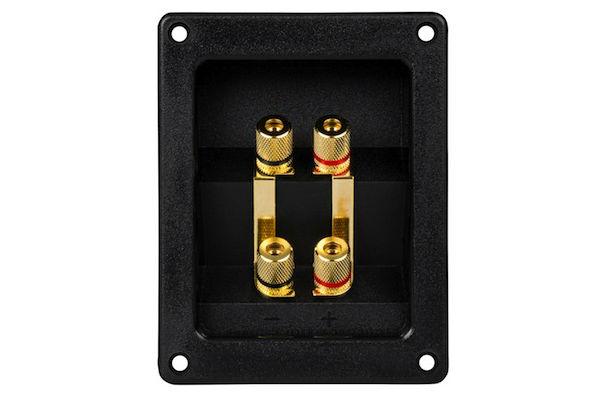 Got a tech question for Sound & Vision? Email us at AskSandV@gmail.com
Q I recently purchased a 5.1 Klipsch Reference Premiere speaker system and a Pioneer Elite VSX-90 receiver. The Klipsch front towers are capable of being bi-amped, and the Pioneer receiver has a bi-amp output setting. Is there a sonic benefit to bi-amping speakers? —Michael Holly
A Yes, there can be. Many new A/V receivers like your Pioneer provide not five, but a minimum of seven amp channels to allow for the connection of surround rear or height speakers, or a second zone setup in another room. If the receiver has Dolby Atmos processing, those two extra channels can also be used for a 5.1.2 setup by connecting in-ceiling or upward-firing Dolby Atmos-enabled speakers or modules.
While it's good news that receivers now provide extra amp channel and the flexibility to configure them for a range of surround sound applications, the reality is that most people don't do bother with setting their system up for anything beyond 5.1. What happens in this case is that the extra amp channels on their receivers end up going unused.
One use case that does exist for applying a 7.1 receiver's extra amp channels to a 5.1 setup is to bi-amp your front speakers. As you've noted, certain receiver models like the Pioneer VSX-90 even label their outputs to provide guidance to do just that. When you bi-amp a speaker, you use individual amp channels to separately power its tweeter and midrange/woofer sections. This is typically done by removing the metal jumper strips that connect the two sets of speaker inputs on bi-amp capable speakers like your Klipsch front towers, and then running separate L/R speaker outputs to them from the receiver.
With separate amp channels independently powering the different driver sets on the speaker, you may note a greater sense of clarity and dynamic ease when listening to music and movies. That's because the speaker's high and low frequency networks are each being individually powered by a separate amp channel. But even if you don't hear a dramatic difference, there will be nothing lost in putting those idle extra amp channels on your 7.1 receiver to work.