Technics Announces SU-G700M2 Integrated Amplifier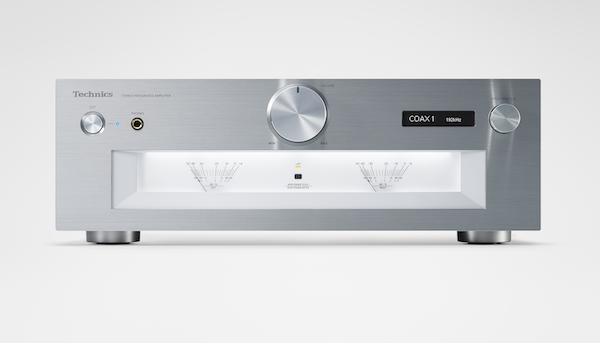 Technics is planning an October launch for its latest integrated amp, the SU-G700M2. The new model is an upgrade of the previous SU-G700, and features technology used in the company's flagship Reference SU-R1000 integrated amp such as LAPC (Load Adaptive Phase Calibration) to permit optimum matching with any speaker and the JENO (Jitter Elimination and Noise-Shaping Optimization) Engine.
Other features to be found in the new Technics integrated include an Advanced Speed Silent Power Supply(AS²PS) that allows "for a much more reactive, efficient supply of current to the power stage for higher drivability of speakers, " according to the company. There's also both a moving magnet phono input and a high-quality moving coil phono stage for use with higher-end cartridges. Vinyl enthusiasts will also appreciate a phono input phase selector that can be used to optimize playback of older LPs recorded with inverted phase.
The SU-G700M2 will be available for $2,600 in silver or black hairline-brushed aluminum finish options when it arrives next month. Check out technics.com for more information.
WHERE TECHNOLOGY BECOMES ENTERTAINMENT