TAD Reference One & CR1 Speakers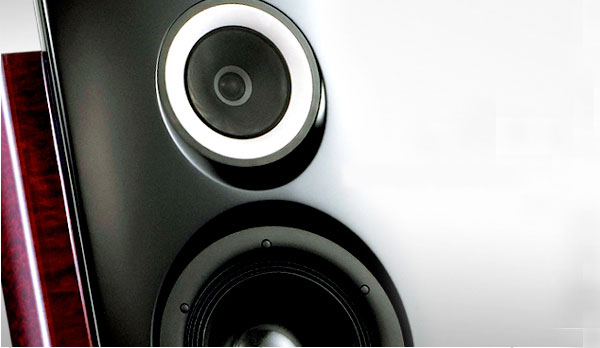 Technical Audio Devices, more commonly known as TAD, is a separately incorporated subsidiary of Pioneer Electronics known for high-end consumer, commercial, and professional audio products. On the consumer side are two exceptional speakers—the flagship Reference One and the new compact CR1.
Both models employ TAD's Coherent Source Transducer (CST), a concentric dual driver in which a 1-inch dome tweeter is mounted at the center of a 6.5-inch cone midrange. Both diaphragms are composed of vapor-deposited beryllium, one of the lightest and most rigid metals known, and mounted in a vibration-damping isolation framework. The goal of this design is controlled directivity over a wide frequency range from a point source with uniform phase.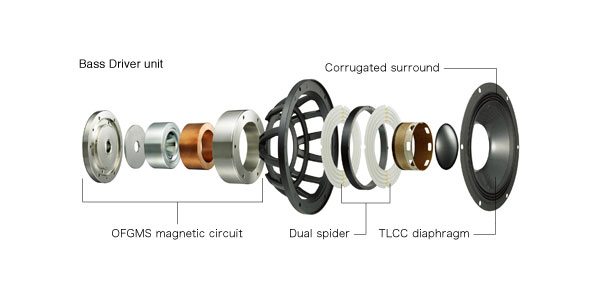 The woofer is a Tri-Laminate Composite Cone (TLCC) with a core of foamed acrylimide sandwiched between two layers of direction-oriented aramid fibers. Its voice coil sits within an Optimized Field Geometry Magnet Structure (OFGMS), which is said to improve the driver's linearity, especially at high excursions.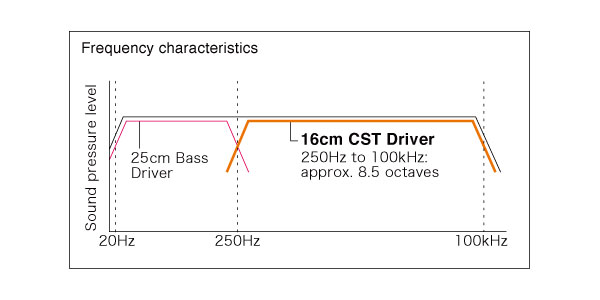 As you can see in this diagram, the CST encompasses a huge frequency range from 250Hz to 100kHz, while the woofer covers the lowest 3.5 octaves of human hearing.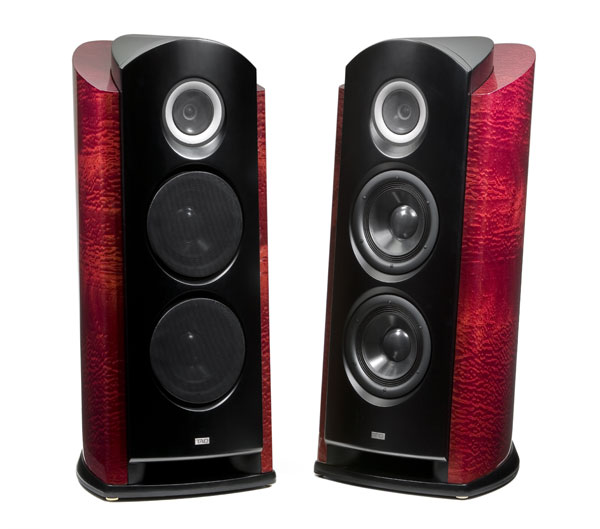 The Reference One is a 330-pound powerhouse with a CST and 10-inch woofer that can reproduce frequencies from 21Hz to 100kHz, though these extremes are at –10dB. (I was unable to determine the –3dB points.) This speaker is only for the fortunate few who can afford its $70,000/pair price.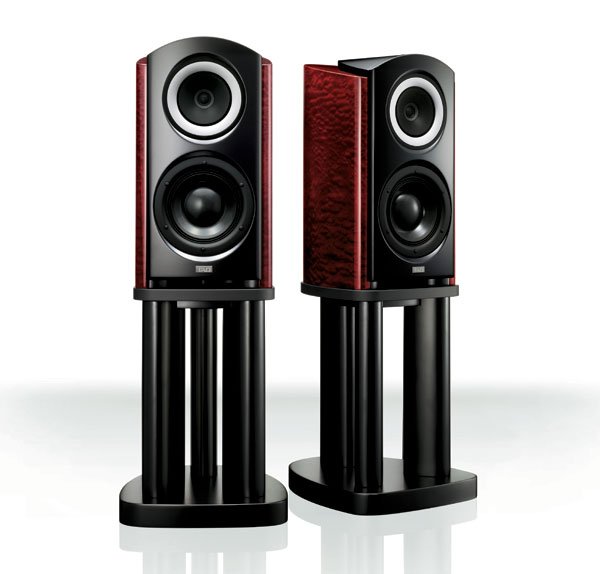 Those who can't reach quite that deep into their bank account might consider the new CR1, a 101-pound, "compact" stand-mounted version with a CST and 8-inch woofer for only $37,000/pair. It's frequency range extends from 32Hz to 100kHz—though again, these extremes are at –10dB. Both models have received rave reviews from trusted sources, so I have no doubt that they sound superb.