S&V Entertainment Awards Page 2
CDs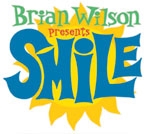 1. Brian Wilson SMiLE (Nonesuch)Throbbings of high tide: Beach Boy looks into his past, picks up those vibes again.
2. Loretta LynnVan Lear Rose (Interscope)She writes a whole album for the first time and taps Jack White of the White Stripes as producer, arranger, and bandleader.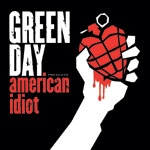 3. Green Day American Idiot (Reprise)Billie, can we hear thee? Billie Joe Armstrong, that is, and we sure can as his band fires off a punk-rock opera.
4. Elvis Costello & the Imposters The Delivery Man (Lost Highway)After going south on North, he actually goes South to find his old direction again: revenge and guilt, served raw.
5. U2 How to Dismantle an Atomic Bomb (Interscope)How to capitalize on your career upswing: keep playing that rock & roll with passion and purpose.
6. Tom Waits Real Gone (ANTI-/Epitaph)How far gone are we talking here? "The smell of blood, the drone of flies," "The bones of the dead," all in ragged voice, raging sounds.
7. Camper van Beethoven New Roman Times (Vanguard)Lowery, can you glee me? David & Co. return with dry humor intact to fire off an eclectic-rock opera.
8. Steve Earle The Revolution Starts . . . Now (E-Squared/Artemis)Political rock doesn't get more potent than this, as Earle takes on the war and the FCC.
9. Nellie McKay Get Away from Me (Columbia)Sassy piano gal's debut takes you for a ride in her New York taxicabaret of original torch songs, swing, pop, and rap.
10. Franz FerdinandFranz Ferdinand (Domino/Epic)Not the Archduke, not even a guy. Instead, a gang of four Scots, cranking up the drums and wires. Arch, dudes!
LATEST VIDEO