S&V Entertainment Awards Page 3
DVDs
1. The Lord of the Rings: The Return of the King(New Line)The state-of-the-art extended cut has 50 more minutes of mastery, and the four-disc set has legions of extras.
2. Star Wars Trilogy (Lucasfilm/20th Century Fox)If you feel the Force at all, this four-disc collection of the restored saga will stir your soul and rock your home theater system.
3. The Rules of the Game(The Criterion Collection)The classic masterpiece of manners looks dazzling on DVD and has a second disc of expert analysis.
4. TIE: Angels in America; City of God (HBO/Warner; Miramax)Inspired, inspiring: City takes you to ghetto-child gang warfare in Brazil, Angels brings home AIDS in America .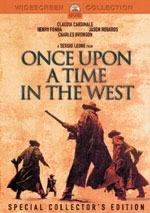 5. Once Upon a Time in the West (Paramount)Restored 170-minute director's cut on two discs with razor-sharp images and a booming 5.1 Ennio Morricone score.
6. Kill Bill, Vols. 1 and 2 (Miramax)More stylish and stirring moves from The Man, executed as only he can, looking mighty fine and sounding real cool.
7. Fahrenheit 9/11 (Columbia TriStar)A wrench in the war-machine works that shook up media complacency, made $200 million, and launched a housand documentaries.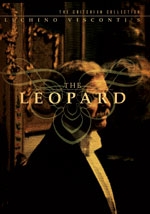 8. The Leopard (The Criterion Collection)A sumptuous and sweeping historical epic of revolution and ruling classes. Lush images are loaded with detail, and the three-disc set is packed with extras.
9. Lost in Translation (Universal)The crisp, warm images and evocative soundscapes make this amusing, mysterious, and highly pleasurable dream almost real.
10. American Splendor(Warner)Entertaining and innovative, this no-budget biography of a sad-sack underground comic-book creator looks remarkably clear and colorful on DVD.
LATEST VIDEO