Super 8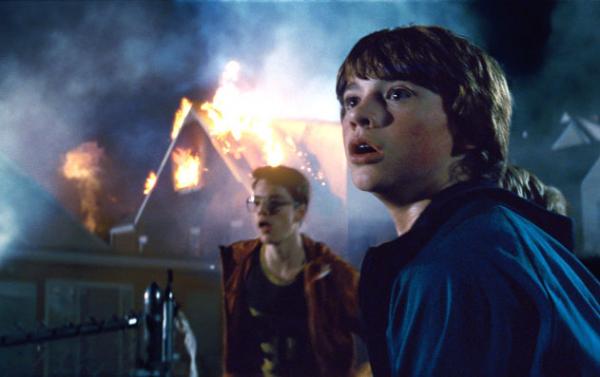 The video quality of this Blu-ray is impressive, as long as the overused lens flare—a hallmark of director J.J. Abrams—doesn't bother you. But the audio is the real highlight here, easily matching Abrams' outstanding previous hit,
Star Trek
. In fact, this disc has the best audio-demo scene of any 2011 release I've heard, and it's sure to knock your socks off, as well as those of anyone you play it for. If you want to show off what your surround-sound system can do, this soundtrack is second to none.
All Aboard

Chapter 3, 0:15:55
Dynamic range, frequency response, surround envelopment
As the freight train approaches the station, the young filmmakers race to get ready for their scene. As it gets closer, you'll start to feel the vibration of the track, and when it passes by, you can hear it move through the soundstage. Finally, at the 00:17:20 mark, get ready for the demo scene of the year when the old pickup plays chicken with the train—and loses.
Close Encounter

Chapter 6, 00:35:21
Dynamic range, lens flare
Abrams loves lens flare, and here's one of the many scenes that shows off this cinematic technique.
When the Sheriff meets our mystery visitor from outer space, listen to how silent the noise floor is right before the extraterrestrial unleashes its attack.
I Have A Bad Feeling About This

Chapter 14, 01:20:01
Surround envelopment, frequency response, dynamic range, imaging
While the boys worry about their future, they have no idea what's in store for them when the alien attacks the military bus they're on. Feel the impact of its attack and listen to the bus as it screeches to a deadly stop. Strap yourself in at this point, because the fun is just about to begin!
Release Date: November 22, 2011
Studio: Paramount
LATEST VIDEO