Streaming Audio to a Pre/Pro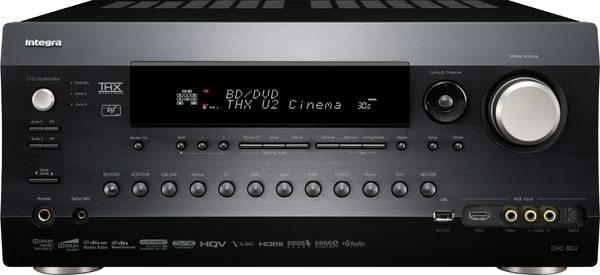 I just bought an Integra DHC 80.2 and want to stream music and movies from my HP laptop (or create a separate server) to it with a hard-wired Ethernet connection. However, I want the best possible sound. How can I do this?
Dale
The DHC 80.2 can stream music only, not movies. I asked Chris Connaker, founder of ComputerAudiophile.com and my guest on this week's Home Theater Geeks podcast, to address the issue of streaming music to your pre/pro:
Here are four suggestions:
1. I recommend using J River Media Center on the HP laptop. This app is completely UPnP/DLNA-capable, as is the DHC 80.2. When UPnP/DLNA is enabled within J River, the Integra unit will appear automatically as a Zone. Sending music to this Zone is as simple as selecting it (the 80.2) in the left column, then selecting the music as if it was playing locally. Once selected, all music will go to the Integra. For remote control, I like PlugPlayer on an iPhone as the control point to read what's available on the HP laptop and send it to the Integra.
I describe this concept in my review of the Linn Majik DS-i. The process is very similar using any UPnP/DLNA device.
2. Create a separate low-power, fairly wimpy server that serves as the UPnP/DLNA server. Install Asset UPnP from Illustrate and point it at all your music. This allows all the UPnP/DLNA devices on the network to use it as the server even when the HP laptop is off. This is the method I use. Asset can be used with defaults or customized as much as needed. I use the PlugPlayer app on my iPhone to view the music on the Asset UPnP server and send it to my audio components that support Ethernet.
3. Another way to do this is with the Windows built-in UPnP capabilities. I've had much better luck with other products, so I'll just leave it at that… :~)
4. It's also possible to browse music available on a UPnP/DLNA server from the Integra unit itself, but I've yet to see one of these interfaces I've been happy with.
If you have an A/V question, please send it to askscottwilkinson@gmail.com.
LATEST VIDEO