Sony Unveils 2023 Bravia TV Lineup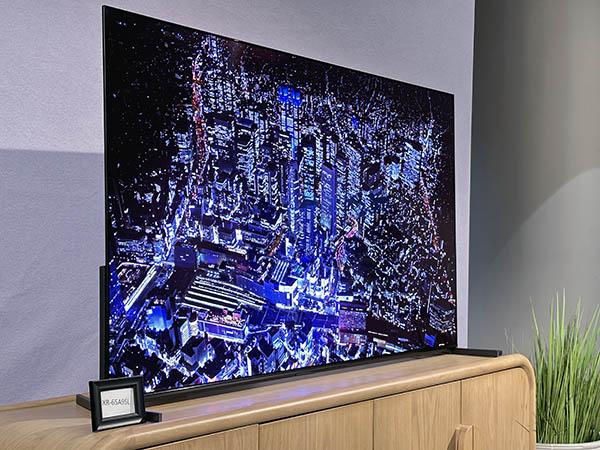 When it comes to TVs, things are looking bright for 2023. If there's a theme to this year's new models, it's the dramatic increase in peak light output for both LCD and OLED-based TVs. Sony's new Bravia lineup is a perfect example; these TVs significantly outshine their predecessors.
Sony's updated Bravia XR lineup boasts a range of five new models, each designed to offer a superlative viewing experience. It consists of the X95L Mini LED (65, 75, and 85 inches), X90L Full Array LED (55, 65, 75, 85 and 98 inches), A95L QD-OLED (55, 65, and 77 inches), and the A80L OLED (55, 65, 77, and 83 inches).
The 2023 BRAVIA XR TVs are equipped with the latest Cognitive Processor XR, which boasts enhanced capabilities such as XR Clear Image, it is available in select models. Sony says this cutting-edge processor significantly improves noise reduction and motion rendering. Moreover, the Cognitive Processor XR allows for superior backlight control with an increase in local dimming zones. Images exhibit greater brightness and there is a decrease in blooming. These improvements were clearly visible when I attended a reviewer's workshop, where Sony showed off the clearly visible performance gains versus last year's FALD models.
All of the 2023 BRAVIA XR TVs offer Sony's Acoustic Center Sync. This feature works by synchronizing the TV's audio system with the center channel of a compatible Sony soundbar that becomes the center speaker. Each 2023 BRAVIA XR is designed to work seamlessly with Sony's latest soundbars, allowing for an immersive 360 Spatial Sound Mapping experience, for an easy to implement immersive audio experience. (Compatible soundbars: HT-A9, HT-A7000, HT-A5000, HT-A3000). The X95L boasts Acoustic Multi-Audio+, which employs "frame tweeters" to elevate the sound in perfect sync with the on-screen action. Both the A95L and A80L models offer Acoustic Surface Audio+, where actuators vibrate the entire screen to deliver sound that complements on-screen visuals.
The 2023 BRAVIA XR lineup offers exclusive features for PlayStation 5 gamers, including Auto HDR Tone Mapping and Auto Genre Picture Mode to optimize picture quality during gaming and streaming. It includes a quickly accessible, easy-to-use Game Menu that allows users to customize settings such as VRR and Motion Blur Reduction. Black Equalizer enhances visibility in dark areas, while six crosshair types aid in targeting opponents. And the Screen Size feature allows gamers to focus on their game by customizing the size of the screen. The A95L also has a Multi-View feature so users can watch walk-throughs and gameplay guides while playing.
The TVs operate on the Google TV platform, providing access to over 700,000 movies and TV episodes, as well as live TV. They also support the Bravia Cam, an optional add-on camera which detects the viewer's position to optimize picture and sound based on the room environment and viewing distance.
"We are excited to bring a new lineup that continues to bring Sony's best spatial entertainment and gaming experiences with picture and sound," said Tyler Ishida, President of Sony Home Entertainment. "Sony is proud to offer a full suite of home entertainment options for all of our consumers."
For more information on Sony's 2023 TV lineup, visit sony.com.