Snell Phantom Speakers
At CES last January,
Snell Acoustics
announced the availability of its Phantom B7 speaker, which was first shown at CES 2009. What makes the Phantom B7 special? It's engineered to provide much of the performance of the company's flagship Illusion A7 at a fraction of the price and size.
Designed by Joe D'Appolito, Snell's renowned chief engineer, the Phantom B7 features twin 4.5-inch magnesium midrange drivers mounted over and under a 1-inch silk-dome tweeter. This arrangement, fittingly called a D'Appolito array, is designed to produce a coordinated wavefront with smooth and consistent dispersion. The bass is handled by two 8-inch aluminum woofers that can reach as low as 32Hz while the top end extends to 22kHz (±3dB). Discrete crossover boards for the highs, mids, and lows are said to dramatically reduce distortion and allow triamping/triwiring, biamping/biwiring, or single-amp connectivity.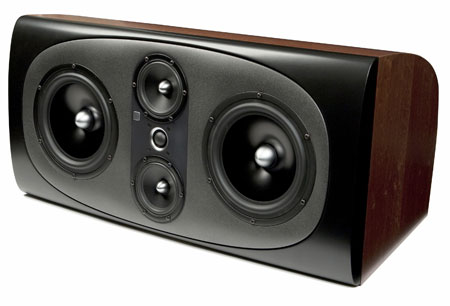 Newly introduced at CES this year is the Phantom Center, which shares many of the B7's design elements to provide a tonally consistent front soundstage in a home-theater system. It features the same midrange and high-frequency drivers in a D'Appolito array flanked by two of the same woofers found in the Phantom tower, resulting in a frequency response from 42Hz to 22kHz (±3dB).
The Phantom B7 starts at $20,000/pair, less than half the price of the flagship Illusion, while the Center is $7500. Put two more B7s in the surround positions, and you've got one hell of a home-theater setup—that is, if Snell's 30 years of making superb speakers is any indication.