Should I Put My Center Speaker Above or Below the TV Screen?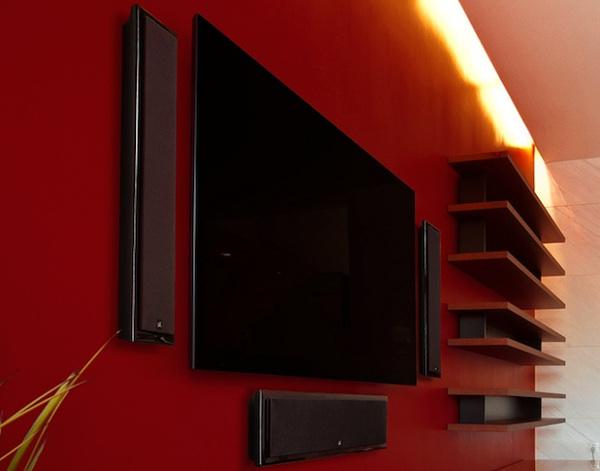 Got a tech question for Sound & Vision? Email us at AskSandV@gmail.com
Q I am coordinating the install of my new home theater system with a floating entertainment unit and a 75-inch Sony TV. The system will use three MartinLogan SLM XL speakers for the front channels. My dilemma is whether to position the center-channel speaker above or below the TV. The bottom location is closer to ear level but will require mounting the TV 6 inches higher than I'd like (because of the floating entertainment unit). My idea is to locate the center channel above the TV instead, which also isn't ideal, but I feel that my ears will be able to adjust better to the configuration than my eyes. What do you think? —Fred Bredemeyer / via e-mail
A Direct-radiating speakers like MartinLogan SLM XLs perform best when positioned at ear level. That's because of two phenomena. The first is that as frequencies get higher, most speakers become more directional in their output. The second is that when multiple drive units are involved, their interaction changes at different angles. In general, if the speaker's high-frequency driver isn't radiating sound toward your ears, the sound quality will suffer.
Here's my advice: If you decide to mount the center-channel speaker above, instead of below, your TV, look into a mounting bracket that lets you tilt the speaker so that its sound directs down toward your listening position. As for TV height, you're on the right track in thinking that images will look best when viewed directly front and center. With many LCD TVs, both contrast and color can fade noticeably when viewing from an off-axis horizontal position. A number of LCD sets also have a similar issue with the vertical axis—even boosting the set 6 inches above eye level could negatively affect image quality.