Rooftop-Antenna Rotors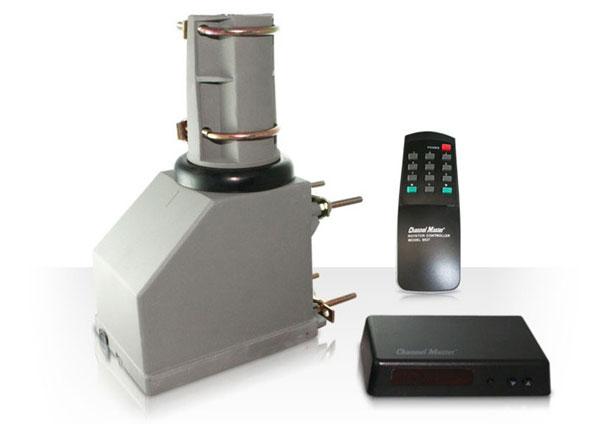 I'm an avid listener of TWiT and have heard you on the Tech Guy and your podcast. Because of TWiT and the fact that I don't watch a lot of TV, I have decided to "cut the cord"—that is, dump cable and satellite. However, I would like to take advantage of digital over-the-air broadcasting. I remember hearing that you have a rooftop antenna with a motorized rotor for orientation adjustments. What options are available for different qualities and prices?
Juan E.
Well, there isn't much to say about different qualities—an antenna rotor simply aims the attached antenna in different directions so you can get the strongest possible signal from the broadcast towers in your area. These rotors are available in the $80 to $130 range from Radio Shack and Channel Master, including the CM 9521A seen here with its IR remote and control box.
I've read that antenna rotors can accumulate increasing errors in their actual direction compared with the control indicator, especially if they are used over and over to point the antenna in different directions—say, alternating between Los Angeles and San Diego. But this isn't much of a problem if they are used to orient the antenna once and be done with it.
BTW, I happen to have a Centronics AR-300XL rotor, which worked well to aim my antenna at Mt. Wilson, where all the broadcast towers for Los Angeles are located. I haven't rotated the antenna since, and it has remained aimed in the right direction.
If you have an A/V question, please send it to askhometheater@gmail.com.
LATEST VIDEO