Roku XDS Streaming Media Player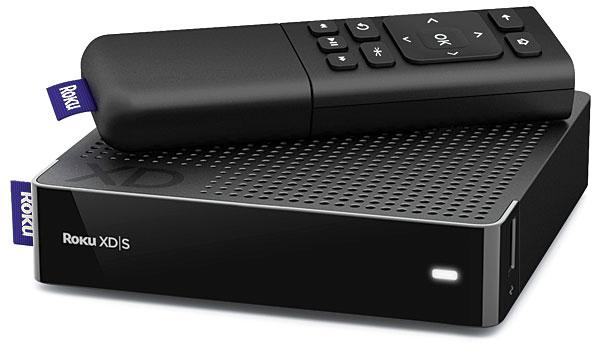 Price:
$100
At A Glance: Instant streaming • Easy installation and operation • Simple, user-friendly interface • Access to multiple services, paid and free • 1080p/24 compatible
Roku's players have come a long way since I reviewed the first Roku device in our November 2008 issue. All that player did was stream Netflix movies. You had to go to Netflix.com to queue up your movies before you could stream them from your Roku box to your TV via your wireless network. Since every major Blu-ray player now offers Netflix streaming, Roku had to make its box more competitive, and it did. There are three Roku products; for this review, I'll focus on the XDS, Roku's high-end unit at a whopping $100.
All three units are small, black plastic boxes with perforated tops to ensure good ventilation. They ship with a handheld remote control and an RCA cable for composite video and analog stereo connection. The XDS includes a USB port that you can use to access movies, music, and photos from a flash drive.
The XDS streams Netflix movies, and you can purchase and stream content from Amazon VOD. You can also get a monthly $7.95 subscription to Hulu Plus. The Roku Channel Store adds tremendous value to the Roku XDS. Here, you can browse additional services, which you can then add to your main menu.
Setup and Operation
The Roku XDS couldn't be easier to install or operate. Installation is so quick and simple, you can download your first movie 5 to 10 minutes after you crack open the box.
While Roku supplies analog A/V cables, I suspect that most people will prefer to hook the XDS up to their A/V receiver (or HDTV) via HDMI. To go that route, you'll have to supply your own HDMI cable. The XDS is the only Roku model that also offers a component video connection, although it requires a special cable from Roku. The connection on the box is a 3.5mm jack, so the cable goes from a single minijack to the three connectors (red, green, and blue). All models include composite video and analog audio outputs using standard RCA connectors. While the XDS uses an external power supply, the wall wart is smaller than most, so it takes up less space on your outlet box.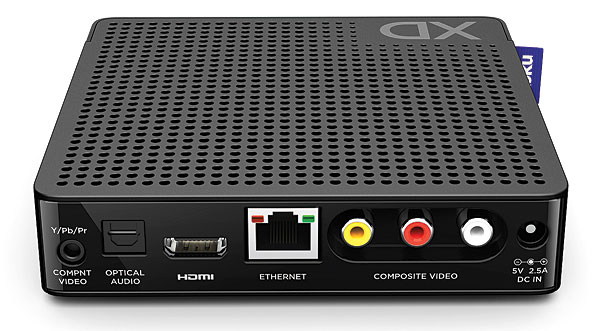 Like the Roku box itself, the remote has an off-the-shelf look and feel. Roku put little to no flourish into this product's industrial design. It's simple and does its job but doesn't stand out in any particular way. You'll use the remote's large square navigation pad almost exclusively to control the XDS. Up, down, left, and right keys surround a recessed OK (selection) button in the center. Additional buttons include the Home command, which takes you to the main menu, and the Back button, which goes back one screen at a time. There are three transport buttons at the bottom for pause, fast-forward, and rewind. Under the square pad is an Instant Replay button. If you miss an important line of dialogue or want to see that awesome explosion again, just hit that button, and the last 10 seconds will repeat.
To use the Roku XDS, you'll need to have either a wired or wireless network. All Roku models are compatible with 802.11 b/g protocols. However, only the XDS offers Dual-Band Wireless N, the latest amendment to the Wi-Fi standard. It can operate in both the 2.4- and 5-gigahertz frequency bands, which is supposed to result in better signal strength, range, and stability. You'll need a DualBand Wireless N router to take advantage of the improved performance. The XDS also has an Ethernet port for a wired network. Whether it's wired or wireless, the Roku recognizes the available network immediately.
Roku recommends a high-speed connection of at least 1.2 megabits per second. For highdefinition video, I'd recommend the fastest speed your Internet service provider offers. I personally have 6-Mbps service, and I still experience some problems with wireless streaming on rare occasions. A wired connection will provide increased reliability and faster transfer speeds, so interruptions should never happen.