Roku Netflix Player
Price
: $100
At A Glance
: Instant streaming • Ultra-simple interface • No additional service charge for Netflix subscribers • Limited choice of available titles • Requires very fast Internet connection for good image quality • No multichannel surround or HD content yet
Netflix on Demand
What could be better than waiting for your next Netflix movie to arrive by snail mail? What if you could receive it on demand, via streaming technology?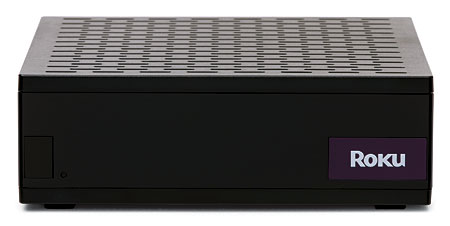 Roku, based in Saratoga, California, specializes in streaming technology for digital media. Its latest product, the Netflix Player, streams Netflix's extensive library of movies and TV shows via wired or wireless networks right to your TV. The Netflix Player is easy to install and operate, although it is hampered by some limitations of the Netflix service. Still, this tiny, unassuming device provides some insights on the direction of home entertainment.
The incredibly compact Netflix Player (5 by 5 by 2 inches) is a simple device that functions as a conduit between your broadband connection and your A/V system. It lets you stream (but not store) content from the popular Netflix library. However, before you get too excited, the Netflix Player won't replace that extensive queue of DVDs you have in place if you are already a Netflix subscriber. It's true, my opening line is what we call a teaser. Although it isn't entirely false, it isn't completely true, either.
Setup and Interface
Before I explain more about how the Netflix Player works in conjunction with a Netflix account, let's get some details out of the way. The Netflix Player is simplicity personified. The all-black chassis has an LCD light on the front that indicates network status and flashes with remote input. The rear panel houses the connection jacks, which include HDMI and component video. This indicates that it can stream both high-definition and standard-definition video. There's also a single optical (TosLink) connection, in case you aren't taking advantage of HDMI's single-cable benefit. Roku provides a simple Getting Started Guide with easy-to-understand instructions and illustrations for quick setup. The player is lightweight and easily sits atop other equipment or hides inside an equipment rack.

For setup, you need access to a broadband network, so the Netflix Player includes an Ethernet port for wired networks. However, the Netflix Player also responds to Wi-Fi networks that are 802.11b/g/n compatible. The broadband connection allows you to download automatic firmware upgrades. This will keep the device current with Netflix service enhancements. Keep in mind that the speed of your broadband network plays a vital role in the quality of the streams you will receive from the Netflix Player.
Interfacing with Netflix
To stream content from the Netflix library, you must first queue up your movies and TV shows. Since you can't do this through the Netflix Player, you'll have to use a Web browser and a Netflix account. For most people, that means using a computer. Once you log on to your account, you'll see a tab called Watch Instantly on the Netflix Website. From there, you can search through movies that have been encoded for streaming on the Roku Netflix Player or other compatible equipment, such as Microsoft's Xbox 360. You can search three ways: by Genre, Top 50, and New Arrivals. Movies that you queue up for regular Netflix service don't automatically transfer for instant viewing. You can only add movies and TV shows from the Watch Instantly library to your queue. If you have instant watch titles in your DVD queue when you activate the Netflix Player, those titles automatically transfer to your Watch Instantly queue.
Currently, the selections for instant viewing are limited, and they also tend to be older titles. The newer films available for streaming tend to be independent (extremely independent) and foreign films. The newest titles are held hostage by the licensing agreements that Netflix holds with the major Hollywood studios. However, Netflix offers many new TV shows for instant viewing, such as Heroes, 30 Rock, and Weeds. Netflix adds new content every week and plans to add HD content this year.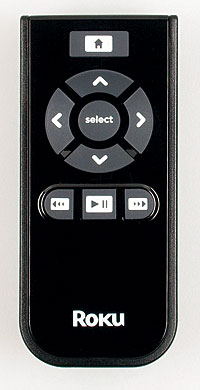 Because of Netflix's subscription-based business model, it turns out that there are some serious restrictions in terms of what movies the company can offer via an external player. Since Netflix can't make its entire library available for streaming, it considers its devices such as Roku's player to be an adjunct to its main DVD/Blu-ray home delivery service. Netflix has to structure it this way because the major Hollywood studios provide first priority to pay-per-view and rental services like DIRECTV, iTunes, Sony PlayStation 3, and your cable company. This isn't surprising considering the potential revenue stream for all parties involved. While you can rent the physical DVD or Blu-ray Disc from Netflix as soon as it's released, Netflix can't offer those same films as streaming downloads until the exclusive time period allotted for the paid services has expired.
Two big negatives for me with the Netflix Player were the absence of multichannel soundtracks and HD content in the Netflix Instant Viewing queue. The sound is limited to two-channel Windows Media Audio using undisclosed bitrates. Although the company told me that high-def content is imminent, I couldn't get anyone to commit to an actual availability date or the technical specs of the HD streams. Since Roku's player can stream whatever content Netflix provides, it's reassuring to know that if you get the Netflix Player today, it will be able to stream higher-quality content when it becomes available.