Review: B&W P5 Headphones Page 3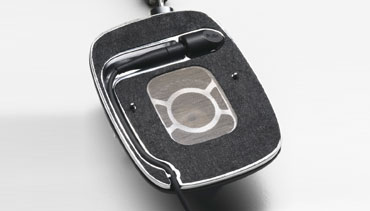 PERFORMANCE
B&W's passive noise-isolation approach worked better than expected. And while it didn't quite match the noise-blocking abilities of my $900 custom-fitted Ultimate Ears UE-10 in-ear headphones, the P5 did filter out the most offensive intrusions quite effectively.

Sonically, the P5 sticks to its luxury theme, offering a sumptuous sound that's definitely more Jaguar XJ than Lamborghini. With the right material, bass power and extension was startling: The P5's low-frequency clarity made it easy to differentiate between the stand up and electric basses on Lou Reed's "Walk On The Wild Side."

Overall tonal balance leaned slightly toward the warm side of neutral, which is not necessarily a bad thing when portable devices and MP3 files are part of the recipe. The P5's midrange clarity was particularly impressive, while top octaves came across as clear and extended but also very smooth, with none of the nasty, peaky sound you get with most earbuds. I did find the P5 to be quite sensitive to how its pads are positioned on your ears; if you don't get this positioning just right, the sound can get a bit thick and congested.

In contrast to open-back headphones, which can deliver a great sense of spaciousness while minimizing any "inside your head" feeling, the P5's image was well defined, with a more intimate sense of focus. Its performance here suggests an excellent tonal match between left and right drivers.
LATEST VIDEO