Revel Performa3 F208 Speaker System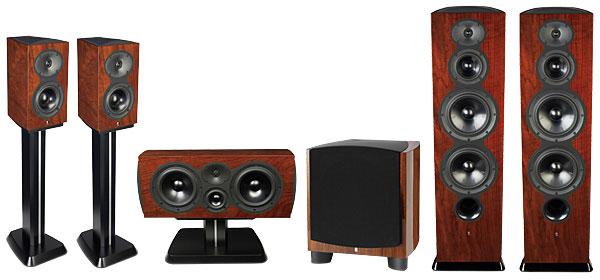 PRICE
$13,300 (with stands)
AT A GLANCE
Plus
Superb overall performance
Impeccable fit and finish
Effective subwoofer EQ
Minus
Complex subwoofer EQ setup
THE VERDICT
While not inexpensive, the Performa3s can challenge anything out there on either music or movies, and likely come out in front.
Has it really been six years since I last reviewed a Revel speaker system? It has. That system, anchored at the front by the Ultima2 Studio2s, is still available—but combined with a five-star dinner for two, it will cost you around $40,000. Although I imagine its sales have met expectations, I suspect that system isn't exactly flying out the doors at Fred's High-Ende Audio Shoppe.
Revel hasn't forgotten the rest of us, however. The company's lower-end Concerta series remains unchanged since its circa 2006 introduction. But the various iterations of the company's mid-level Performa lines (models that certainly would be considered premium for those who can't or prefer not to breathe the rarefied air at the nosebleed section of the high end) have been consolidated into a single, updated range: the Performa3. As is increasingly common today, Revel speakers are now manufactured overseas (Mexico for the Ultima2s and Concertas, Indonesia for the Performa3s), but they're designed at Harman International's state-of-the-art R&D facility in Northridge, California.
Inside the Box
The Performa3s reviewed here are available in either piano black or veneered high-gloss walnut. (The smaller floorstanding, stand-mount, and center models also come in piano white. The S206 dedicated surround—not tested here—is in matte black only.) Revel says the cabinets' angled sides and rounded backs, together with internal bracing, significantly increase cabinet rigidity. The sloped sides do, however, make it difficult to judge the speakers' toe-in angle.
All of the Performa3 speakers employ cast-frame, aluminum-coned midranges and woofers. Similar 1-inch, aluminum-dome tweeters are employed in all of the full-range models. Revel mounts the tweeters in short waveguides for better dispersion uniformity at the handoff between the tweeter and midrange (or woofer, for the two-way designs).
The F208 is three-way and front-ported, with two 8-inch woofers and crossover frequencies at 270 hertz and 2.2 kilohertz. Revel doesn't specify the order of the crossovers, but past speaker models have tended to favor fourth-order designs (24 decibels per octave). On the back are two pair of dual binding posts for biwiring (if desired) and two switches: Low Frequency Compensation (Normal and Boundary, the latter for near-wall placement) and Tweeter Level (±1 dB, in half-dB steps). Spikes are provided for optional use, as is a foam bung to seal the port if needed (more on this later). As with all other Performa3 models, hidden magnets hold the removable grille in place.
The large, sealed C208 center speaker also employs a pair of 8-inch woofers, together with the same LF Compensation and Tweeter Level controls and dual pair of binding posts. But it has a smaller 4-inch midrange and crossovers of 375 Hz and 2.45 Hz. An optional stand is available.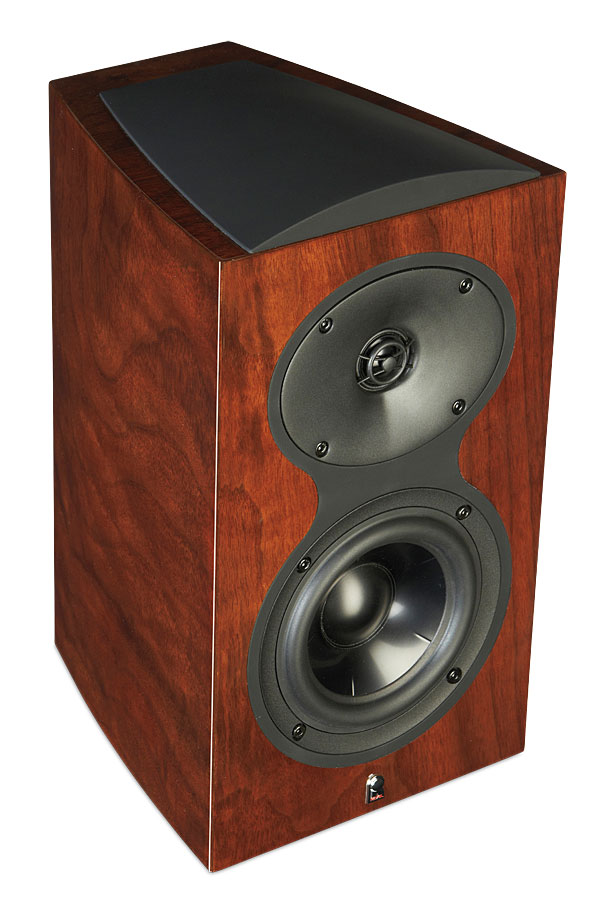 The M106 stand-mount model (used here for the surround speakers) is a two-way, rear-ported design with a 6.5-inch woofer, a crossover of 2.3 kHz, and a single pair of binding posts. Optional stands are available at an eyebrow-raising $1,000/pair—pricey for speakers costing $2,000/pair. The stands were also a little unstable on a padded carpet.
The B112 subwoofer, with its 12-inch driver and 1,000-watt (RMS) amplifier, has all of the inputs and outputs you might need. There's even a subwoofer output for daisy-chaining additional B112s. But its signature feature is Revel's LFO (low frequency optimization) computer program for PC and Mac. You can use this to both set the optimum crossover frequency and equalize for the best response in your room. The downside is that its setup is totally manual. The equalization, in particular, requires comfort with the computer program and an acoustic analyzer, which is not provided, although Revel recommends a $20 iPhone/iPad app and gives detailed step-by-step instructions for its use. Still, it's a lengthy, technical procedure, and I suspect that for most buyers, the subwoofer optimization will be left to your dealer.
Setup
I positioned the F208s on either side of my 96-inch-wide projection screen (retracted during music listening) in my 15.5 x 26 x 8-foot home theater. They were roughly 5 feet out from the wall behind them, with the closest sidewall about 2 feet from the right speaker, and angled in toward the center seat. Revel provides spikes and feet, but I didn't use them. I did, however, place a single spike under the back of each F208 to tilt it forward slightly, compensating for my seated ear height being several inches below the tweeter.
The C208 center speaker rested just beneath the screen. The M106s were near the back of the room for their surround locations. I did my listening with all of the grilles removed.
To drive the system, I used an Integra DTC-9.8 surround pre/pro and a Parasound Halo A 51 power amp. The cables, most of them vintage but some fairly new, were from Monster (center and surround unbalanced interconnects and all speakers), AudioQuest (HDMI), Cardas (left and right front-channel unbalanced interconnects), and Kimber (digital coaxial). The speakers were all single-wired to the amp. The Blu-ray players were an Oppo BDP-95 via HDMI (for video and multichannel audio) and a Marantz UD7006 via coaxial digital (for two-channel music).