Qobuz Gets Ready for its Close-Up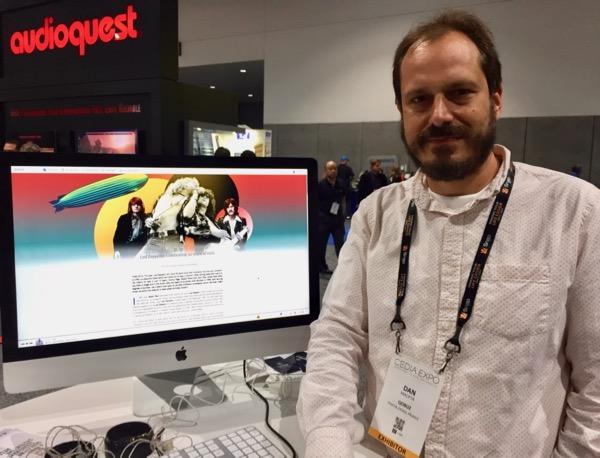 French streaming service Qobuz (pronounced "Ko-buzz") set up tent at CEDIA to show off its extensive hi-res music catalog, which will be made available to U.S. audiophiles as soon as late October. Qobuz also provided a glimpse of the service's app (PC, Mac, and Android/iOS are all supported, and there's a web browser version).
According to Dan Mackta, managing director Qobuz USA, the service will offer Roon integration by the end of the year. Around 80,000 high-res (up to 24-bit/192kHz) albums will be available to subscribers of the company's Studio plan, which is priced at $24.99/month, or $249.99/year. There is also a CD-quality Hi-Fi plan ($19.99/month, $199.99/year) and a 320kbps MP3 Premium plan ($9.99/month, $99.99/year).
One thing that differentiates Qobuz from current audiophile-fave service Tidal is that it doesn't rely on the controversial MQA codec for high-res streaming (according to Mackta, Qobuz is currently "MQA-agnostic"). Content browsing via its app can also be made genre-specific (classical, jazz, etc.) by selecting certain options from a pull-down tab. Qobuz also provides plenty of unique editorial content plus human-curated playlists aimed at music superfans.
Look for an in-depth Qobuz review in Sound & Vision following its U.S. launch.