Projectiondesign Avielo DLP Projectors
At the CEDIA Expo next week, Norwegian Projectiondesign will introduce three new DLP projectors branded with its Avielo moniker. Here's a preview...
As with many (most?) projector companies at CEDIA, Projectiondesign will be showing 3D with its Optix 3D, which uses active glasses. Another Optix model to make its debut is the SuperWide 235, which offers a native pixel resolution of 2538x1080, allowing 2.35:1 Blu-ray movies to be displayed without a light-robbing, distortion-prone anamorphic lens.
Also at the show will be the Helios Studio Edition, a 3-chip, 1920x1080 reference projector that offers Rec. 709 and DCI color gamuts. All components are hand-selected and performance-matched, including the dual lamps, which allow this bad boy to light up a huge screen.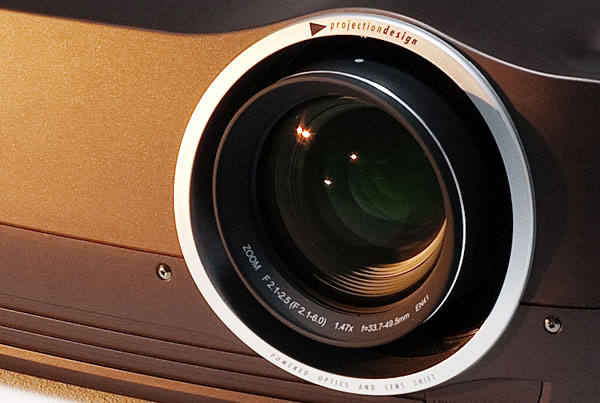 As with many product intros at CEDIA, pricing for the new Avielo projectors has not yet been disclosed, with one exception—the Optix SuperWide 235 will be priced in the neighborhood of $35,000, which does not include the lens (add another $4000 to $6000 for that). And I was told that the price of the Optix 3D will be "a pleasant surprise."
Of these new products, I'm most excited about the SuperWide 235—eliminating the extra optics increases the projector's light output and reduces distortion. But I'd love to know which one you find most interesting—native 2.35:1, 3D, or 3-chip/dual-lamp—so please post a comment below with your choice.