The Progressive Tradeoff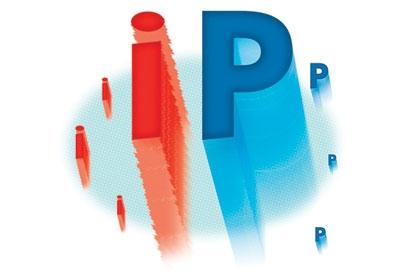 Hardly a week passes when we don't receive one or more letters from readers who seem to be in a panic about the difference between 1080i and 1080p HDTVs. All of their concerns arise from the desire, sometimes bordering on the obsessive, to get the best possible resolution from their sets. Few seem to realize that there's a limit to how much display resolution you actually need.
Unless you have fighter-pilot vision - markedly better than the standard 20/20 - your eyes will be able to resolve an object only if it extends over 1/60 of a degree (1 arcminute) or more, which is what a 1-inch-wide object appears like when seen from 100 yards away. This figure comes from many decades of vision research, including a 2004 paper from the BBC detailing its experiments on HDTV resolution requirements (Google "BBC," "Drewery," and "acuity").
The BBC experiment found that at the average British viewing distance - determined in another BBC study to be 2.7 meters, or just short of 9 feet - a 50-inch (diagonal) 720-line widescreen HDTV will give you all the resolution you can see. Change either the viewing distance or the screen size, and the resolution requirement changes. Sit closer or use a bigger screen, and you need greater screen/signal resolution. Sitting at 9 feet, you start needing 1,080 lines to avoid seeing the pixel structure once the screen size reaches around 56 inches.
Virtually forgotten among all the 1080p marketing hype is "temporal" resolution, or resolution in time. This is set not by the screen but by the incoming signal. If you want the most lifelike reproduction of motion, then a live-action (not a movie) 720p signal is what you should feed your HDTV. It's often overlooked that the total information content of a 720p signal is about equal to that of a 1080i signal, but it's distributed differently. What a 720p signal gives up in spatial resolution - which you may not even see - it makes up for in temporal resolution by carrying 60 full frames per second (fps) vs. the 30 fps of a 1080i signal.
As with film "judder," which I explored last month, you should be able to see a difference in the smoothness of motion as you switch between true 720p signals from Fox, ESPN, and ABC and 1080i signals from CBS, NBC, and other HDTV sources. In the 1080i programs, look in particular for jerky or flickering edges on bright, horizontally moving objects (which in many panning shots may be in the background). These 1080i motion artifacts will become more noticeable with brighter or larger screens and should disappear altogether with true 720p.
Beware, though, that at this point the only 720p signals you can absolutely be sure are being pumped out at a true 60 fps are live HDTV sports broadcasts. The importance of sports programming to those networks was a factor in their selection of 720p. Do not use slow-motion replays, movies, commercials, or other programs that may have originated on film or in standard-definition video to make a judgment on HDTV judder. True 60-fps 1080p signals, should we ever somehow get them, will probably trump 720p and 1080i in picture quality. But 1080p will look like 720p if the combination of screen size and viewing distance puts the screen at your eyes' resolution limit. Don't go looking - or paying - for something you may not be able to see.
LATEST VIDEO