Powered-Subwoofer Rating Standard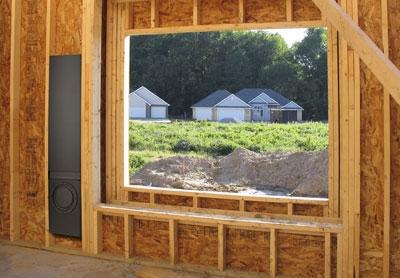 Choosing a powered subwoofer for your home theater isn't easy. Some models have hefty cabinets and large drivers, and others have compact cabinets and small drivers - with both types often making similar frequency-response claims on their spec sheets. To even the field, the Consumer Electronics Association's Audio Systems Committee has published its CEA-2010 standard for measuring powered subwoofers. It aims to assign performance ratings for both Low Bass (40-63 Hz) and Ultra Low Bass (20-31.5 Hz), with the idea being that you can then use these ratings to make meaningful comparisons between models.
Leading the CEA-2010 charge is Polk Audio. The ratings will appear on all of its new subs for 2007 - starting with the CSW155 in-wall model (above), rated at 120.9 dB for Low Bass and 103.8 dB for Ultra Low Bass. Priced at $800 (and driven by the SWA500 amplifier, $700), the CSW155 is now available from retailers specializing in custom installations (for details, go to polkaudio.com/homeaudio/products/csw155).
Several Polk engineers were involved in drafting the standard - but according to marketing manager Paul DiComo, the reason for the company's participation is that it's "the right thing to do." He's quick to acknowledge that the new ratings tell only part of the story about a sub's ultimate performance. But he also feels that the new system is a legitimate attempt to finally provide consumers with some "verifiable, objective information."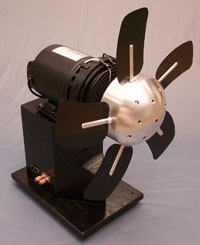 Sound & Vision Contributing Technical Editor Tom Nousaine, the man behind our speaker measurements and an expert on all things bass, agrees - to an extent: "The numbers generated by [the CEA's] technique are reasonably useful for decision making." But he also finds CEA-2010 to be more lenient than his own methods, mostly because it allows for higher distortion in a sub's measured output. What's more, according to Nousaine, an authentic subwoofer must reproduce the bottom two octaves (5-10 Hz and 10-20 Hz), and that's "something the CEA is just willing to ignore."
His idea of an authentic sub? Eminent Technology's TRW-17 (directly above, starting at $12,900; eminent-tech.com), or Thigpen Rotary Woofer, named for company founder Bruce Thigpen and billed as "The World's First True Subwoofer." Nousaine says "it was producing more than 110 dB at 4-25 Hz in a real room at CES." Talk about ultralow bass.