Plasma Partners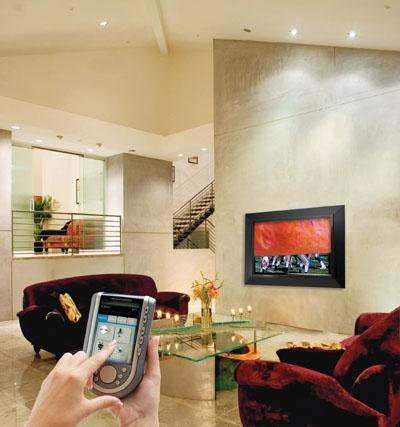 A flat-panel TV is probably in your future, if not already in your home. But many new owners of big-screen plasma and LCD sets find that their setups need some reconfiguring to accommodate these newest and leanest members of their home-entertainment families. In other words, the big and bulky cabinets designed to accommodate large tube TVs are out and thin is in.
"When people make the change to plasma, they frequently have to change their entertainment units," observes Leslie Young, president of Cliff Young, Ltd., a New York City-based interior-design company specializing in A/V furnishings. "They had these huge units that just aren't appropriate anymore. We don't even need to push the business in the direction of plasma sets - our customers are doing that for us. Plasma is creating a lot of demand for new screen-mounting and furnishing solutions."
Flat-panel TVs have an obvious aesthetic appeal that's led to women being as involved in the decision to buy a set as men. "I literally see it every day," Young says. "Plasmas provide a solution for both members of the couple, who are driven by different reasons."
Mark and Addie Van Gessel of Marina Del Rey, California, are a prime example of a couple collaborating on the buying decision. They were both involved because they both stood to benefit by it. "The older big TVs were just awful," Addie says, "and I fought getting one for a long time. But a plasma is much more aesthetically pleasing and I was all for buying one. We had a 27-inch TV before, and that was okay because we have limited space. But now we have a 42-inch screen, and it's great because it's hanging on the wall."
LATEST VIDEO