Photo Mix #4
Anonymous (not verified)
|
Jan 7, 2005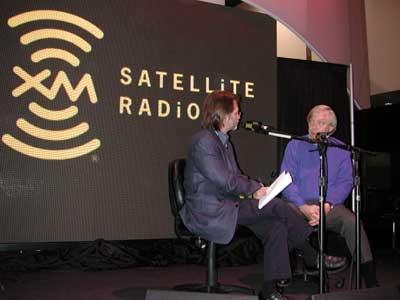 XM satellite radio's George Taylor Morris (left) and Bob Edwards, formerly of National Public Radio, discuss the history of broadcast journalism at the XM booth.
Is it hot in here? Alison (left) and Thora get visitors sweating at Maxxsonics' booth.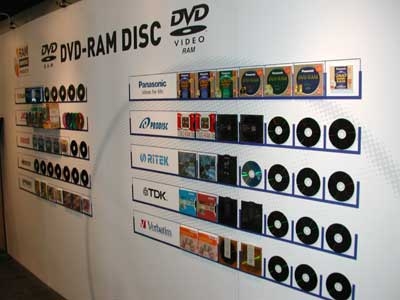 DVD-RAM makes its case to be the rewritable DVD format of choice.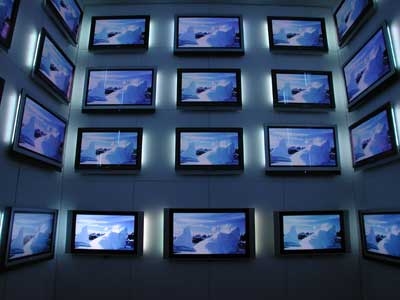 Wall-to-wall Philips Ambilight TVs - which have a backlight that can continuously change to match the onscreeen image - create an enveloping visual experience.
It's true - Samsung's hand-built prototype of a 102-inch (diagonal) plasma TV is the largest screen known to man. < < Back to the International CES 2005 index
LATEST VIDEO
WHERE TECHNOLOGY BECOMES ENTERTAINMENT