Pearls of Great Price
For the last 30 years, Ken Ishiwata has served as European Brand Director for
Marantz
while designing some of the company's best high-end audio products. To celebrate this incredible legacy, Marantz has announced two limited-edition components designed by Ishiwata and dubbed the
KI Pearls
.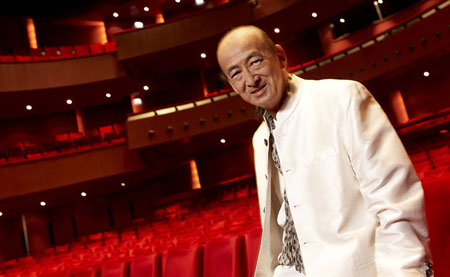 Ishiwata is a remarkable man—violinist, electronics engineer, fashion photographer, and audio designer. But above all, he is a music lover, a passion reflected in the many high-performance audio products he has brought to market. Ishiwata's approach involves careful selection and mixing of electronic components, followed by testing, listening, and more testing. As he puts it, "Like any musical performance, all the players must understand and be capable of fulfilling their role. Nothing more. Nothing less."
The SA-KI Pearl 2-channel SACD player is built like a tank with a vibration-damped cabinet, massive power supply, and precision CD/SACD mechanism. High-performance DACs from Cirrus Logic and Marantz-proprietary HDAM (Hyper Dynamic Amplifier Module) circuitry are said to provide superior reproduction of SACD and CD-DA discs as well as MP3 and WMA files.
A perfect companion to the SA-KI Pearl is the PM-KI Pearl 2-channel integrated amp. Under its substantial hood is a fully discrete amplifier that delivers 140 watts/channel into 4Ω or 90Wpc into 8Ω. The 2-stage circuit construction is designed to maximize the signal-to-noise ratio, and a constant-current phono-equalization circuit accepts both MM and MC signals with equal aplomb.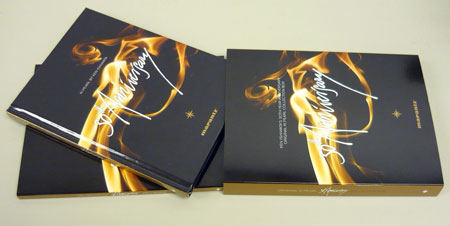 Also available with the launch of the KI Pearls is a hard-cover coffee-table book ($30) and SACD ($50), which can be purchased as a package for $75. The book offers insights into Ishiwata's extraordinary career and achievements, and the meticulously engineered SACD includes 12 classic jazz selections sung by Katelijne van Otterloo, chosen by Ishiwata as a fellow perfectionist.
As you would expect, such high-end audio products carry a high-end price tag—the SA-KI Pearl lists for $3000, while the PM-KI Pearl will set you back $3600. And the system is limited to two channels, which is no problem for true audiophiles. If that describes you, get thee hence to your nearest Marantz dealer to check out these pearls of the audio art.