Paramount+ to Absorb Showtime Into One App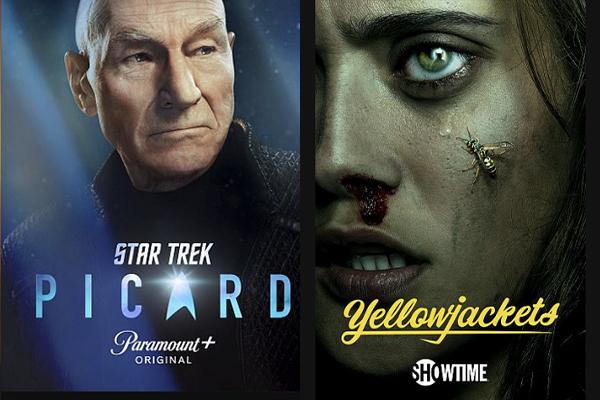 Later this year, Showtime will be fully absorbed by Paramount+. Not only will the two services stream from the same app, but the premium cable channel will also include Paramount+ original content. The merge will happen soon, but pricing and dates haven't been announced.
The new service will have the cumbersome name of "Paramount+ with Showtime." This is not the first name change for service. ViacomCBS replaced the CBS All Access app with Paramount+ in June 2021.
The announced full integration extends beyond the streaming service as the Showtime pay-TV network will also be renamed "Paramount+ with Showtime."
According to a report in Variety, in a memo to employees, CEO Bob Bakish wrote: "Paramount+ will become the definitive multiplatform brand in the streaming space — and the first of its kind to integrate streaming and linear content in this way."
"This new combined offering demonstrates how we can leverage our entire collection of content to drive deeper connections with consumers and greater value for our distribution partners," he said.
This means that some of the Paramount+ originals will now be available on the cable/satellite channel. Show like The Good Fight, Mayor of Kingstown, and Pickard will become accessible to those who subscribe to the payTV Paramount+ with Showtime channel.
Not to mention the cost savings by streaming from one service instead of two. According to the Variety report, Chris McCarthy, president and CEO of Showtime and Paramount Media Networks, wrote: "As a part of Paramount+, we can put more resources into building out the lanes that have made the Showtime brand famous, as well as turning our hit shows into global hit franchises...To do this, we will divert investment away from areas that are underperforming and that account for less than 10 percent of our views."
Showtime has already cancelled American Gigolo and Let The Right One In and is looking for a new home for Three Women.
The memo continued, "We will be fully integrating Showtime into Paramount+ across both streaming and linear platforms later this year — providing even more popular franchises and hit originals for viewers to enjoy...Showtime has captivated audiences for decades with ambitious original series that defined premium content and fandom. Its name will always stand for critically acclaimed, groundbreaking entertainment and creative excellence."
Showtime has been home to hit series with female leads like Homeland, Weeds, Nurse Jackie, and United States of Tara, and continues to have female-driven series like Yellowjackets.
But some feel rebranding Showtime is a mistake. Variety TV critic Daniel D'Addario called the rebranding "a shame," saying "Showtime stood for a streak in American television that would be sad to see just die."
Back in August, Showtime was added as part of a bundle with Paramount+, and a quick link to view Showtime content appeared in the Paramount+ app. The bundle was priced at $5 for Paramount+ with ads and $11 per month without ads. The Showtime bundle only added another dollar costing $12 per month.
The company will announce the price of the combined service and other details in the coming weeks.