News & Gear for the Waning Days of Spring 2021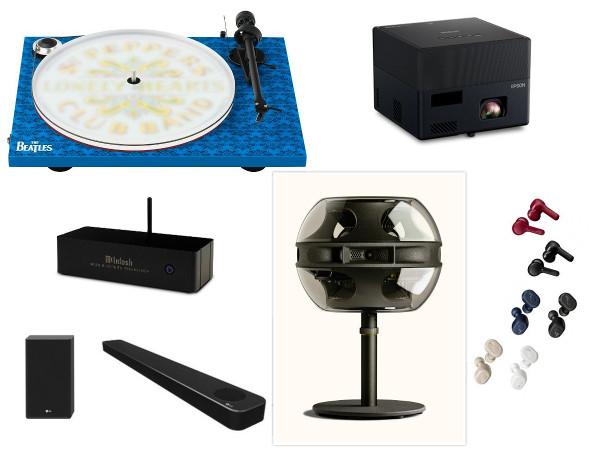 With the Great Pandemic largely behind us, the masks are disappearing as life slowly returns to normal and the electronics industry is, as always, ready to greet us with an ever-expanding roster of new gear, even though it is still dealing with lingering chip shortages and supply-chain disruptions. The past few weeks have brought to light a unique "triphonic' speaker designed by a former Apple designer, a tiny projector that makes it easy to take movies and gaming out to the patio, and a couple of really cool turntables that commemorate the album that redefined popular music 54 years ago. But before we dig into these and other products I have a few news items to share, including a monumental anniversary.
The hi-res streaming mavens at Qobuz are highlighting the 50th anniversary of Marvin Gaye's landmark soul album What's Going On with a commemorative Deluxe Edition of the 1971 soul album in CD quality, a high-resolution version of the original album in 24/192, and 2001's What's Going On Live, featuring a previously unreleased 1972 performance at the Kennedy Center that has been remastered in 24/96 resolution. Gaye's powerful messages resonate to this day.
Bowers & Wilkins and London's legendary Abbey Road Studios are expanding their longstanding partnership to take the studio's unique acoustic personality on the road. The goal? To deliver the "most believable in-car listening experience possible." No word yet on which brands and models will get the royal treatment but we do know that the iconic studio has been busy exploring machine learning and spatial audio via its music-tech-innovation arm Abbey Road Red, while B&W continues to refine the speaker technology used in the sound systems it designs for BMW, Volvo, and McLaren.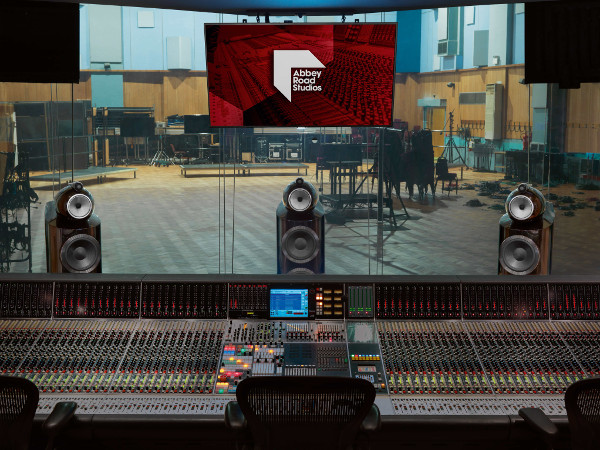 Best Buy is partnering with non-profit groups and investing $10 million to train young adults in California for careers in entertainment and creative arts, with a focus on digital media, film, music production, and audio engineering. Plans call for opening about a dozen Teen Tech Centers in the state over the next two years. "A lack of opportunity and access prevents millions of young people — especially those from disinvested communities — from reaching their full potential," said Best Buy CEO Corie Barry. "We've seen how one Teen Tech Center in a community can build brighter futures. By partnering with local Los Angeles organizations, we'll be able to support even more youth pursuing their dreams, now and in the future."
Are you ready for the ramp-up to 8K? The 8K Association, the cross-industry group dedicated to helping grow the 8K ecosystem, has seen strong growth in its membership over the last year. Google, owner of YouTube, is one of the latest companies to join the association with the goal of "tracking and helping define how the evolution of 8K content will be manifest in devices and platforms." At the moment, YouTube offers a small selection of 8K videos that is likely to expand in the future. When and by how much is the question.
Now, back to that new gear…
Former Lead Designer at Apple Reimagines the Speaker
When Christopher Stringer left Apple after 20 years as lead designer, he founded Syng with entrepreneur Damon Way (DC Shoes, Incase) and set his sights on revitalizing the century-old audio industry with a new — some would say radical — approach to speaker design. The company just launched its first product, the futuristic Cell Alpha, a transparent orb-like speaker based on object-based Triphonic technology that "understands what the artist wants you to hear, accurately spatializes it for your room and always keeps the sound centered around you."
To create an experience Syng describes as "totally enveloping and unlike anything you've ever heard," the speaker sandwiches a beamforming array comprising three horn-loaded drivers between opposing woofers mounted in the top and bottom of a 12-inch spherical enclosure. Automated room equalization (and geometry tracking in setups with more than one Cell) is performed by an onboard signal processor with three microphones, which are also used to detect the directionality of sound and proximity to walls. The speaker is rated down to 30 Hz (±3 dB) and spec'd to hit peaks of 105 dB but, beyond that, technical details are sparse.
A control ring on the stem between the speaker and its stand provides volume and music transport controls or you can operate the speaker using the Syng Space companion app, which offers audio visualization and expanded control options in addition to helping you set up the speaker. Streaming is supported via Spotify Connect and Apple's AirPlay 2 platform with hard-wire options provided via an HDMI port with an Enhanced Audio Return Channel (eARC) for TV hookups and two USB-C ports — one on top and one on the bottom to keep the setup clean.
Though one Cell Alpha is all you need to create room-filling sound, Syng says two or three speakers can be used to heighten immersion. The speaker is available with a table stand for $1,799 or with an adjustable floor stand that stretches to 4 feet for an extra $170. For more on the Cell Alpha speaker, visit syngspace.com.
Take Your Movies Outside with Epson's New Mini Projector
Epson aims to make it easy to move your movie and gaming adventures outside or into another space with the new laser-based EpiqVision Mini EF12 projector. Though the three-chip projector will fit in the palm of your hand and weighs less than 5 pounds, it can project 1080p images up to 150 inches (diagonal) and supports streaming via the popular Chromecast app. Brightness (color and white) are rated at 1,000 lumens and the projector accepts a 4K input with support for HDR10 and HLG high-dynamic-range (HDR) content and provides five preset color modes.
In keeping with the quick setup theme, Epson says no screen is required — all you need is a blank wall or white sheet — and the projector uses adaptive color correction to automatically adjust color on a scene-by-scene basis while automatically focusing the image and correcting geometric irregularities. Operation is described as simple thanks to the projector's Android TV interface and an easy-to-use remote featuring Google Assistant voice search.
In contrast with most with compact projectors, audio is not left behind. A custom two-speaker sound system featuring Yamaha's AudioEngine DSP and Dolby Audio is said to deliver impressive sound and doubles as a standalone Bluetooth speaker when the projector is not in use. Visit epson.com for more information.