News & Gear: Early Spring 2022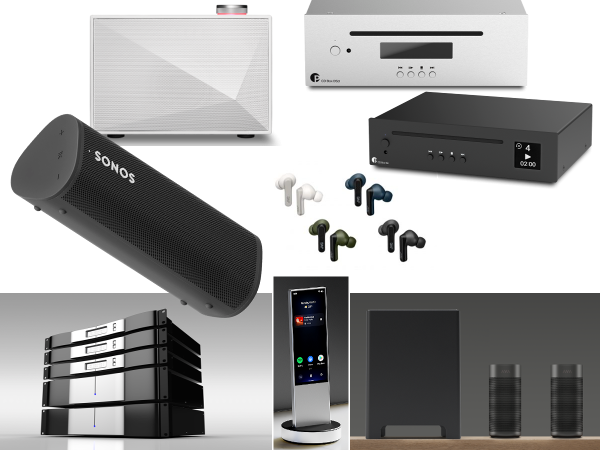 Okay, we're still a couple days away from the official first day of spring but it's warming up and the dreary winter landscape is starting to show signs of life. It's a great time to celebrate the arrival springtime and have a look the latest A/V news and gear.
KEF Welcomes Spring with Speaker Discounts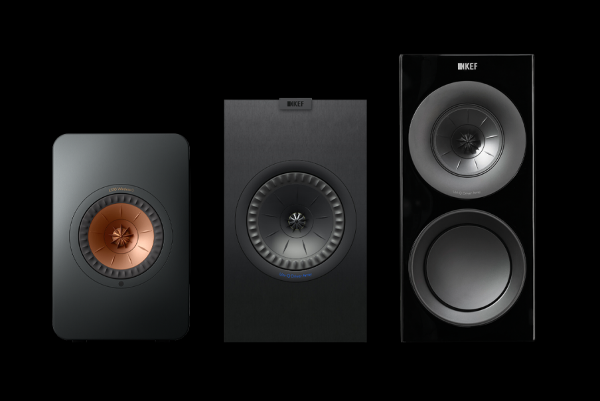 KEF is celebrating the arrival of spring with discounts on nine speaker models that remain in effect through April 4. With a couple notable exceptions, most of the price cuts are in the 20% range.
The best discounts are offered on three Q Series models, starting with the Q150 bookshelf speaker, which has been marked down 50% to $300/pair (list price $600/pair). The next best discount is offered on the Q350 bookshelf, which has been reduced to $500/pair — 33% off the regular price of $750, and then comes the Q950 tower model, which is now $800 each, or 2 7% off the $1,100 list price.
Five models in KEF's R (Reference) Series get discounts between 20% and 23%:
• R3 bookshelf speaker, $1,700/pair (23% off the regular price of $2,200/pair)
• 5 tower, $1,300 each (21% off the $1,650 list price)
• R7 tower is now $1,800 each (20% off the regular price of $2,250)
• R11 tower, $2,399 each (20% off the $3,000 list price)
• R2c center speaker, $1,000 (23% off the $1,300 list price)
Pricing on the LS50 Wireless II bookshelf speaker, a Sound & Vision Top Pick in 2021, has been dropped to $2,300/pair, 18% off the list price of $2,800/pair.
For more information, and discounts on additional models, visit shop.us.kef.com.
Audio Startup Debuts with Streaming Audio System, Smart Remote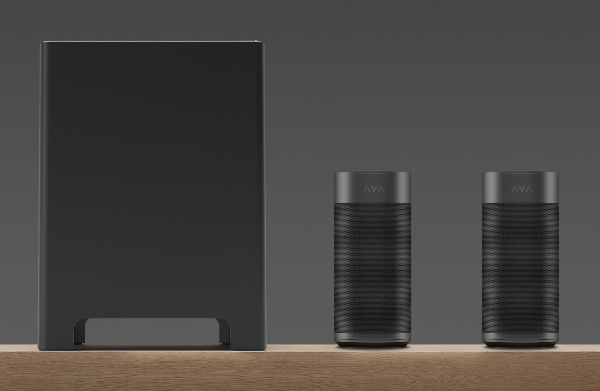 There's a new kid on the audio block. AVA, a Swiss-American company started by former Control4 execs and Raphael Oberholzer, founder of the smart remote company NEEO, opened its doors on Monday with two products: a streaming audio system and smart touchscreen remote, both available only through professional installation companies.
Developed in collaboration with the iconic Swiss audio company, Revox, the AVA Streaming Audio System is a compact affair comprising two Amazon Echo-like cylindrical speakers and a 12-inch-square subwoofer that connects to the speakers wirelessly via a "zero-latency" wireless protocol called KleerNet. Each speaker is ported and houses a full-range driver in a cylindrical enclosure about 4 inches across and 9 inches tall.
The system is offered in two configurations: A $2,700 version with one active (A1) speaker and one passive (P1) speaker with a cable running between them. In this configuration, the A1 serves as the master speaker and includes two 20-watt amplifiers with digital signal processing (DSP), a digital-to-analog converter (DAC), and streamer that supports Bluetooth, Spotify Connect, AirPlay 2, and UPnP devices in addition to providing a 3.5mm line input. The A1 can be powered via AC or an internal lithium-ion battery with a rated battery life of up to 8 hours when fully charged, making it easy to move the speaker around the house or out to the patio. A second, $3,200 configuration includes two active A1 speakers, which connect wirelessly with one another via KleerNet.
The B1 Bass Module is rated to play down to 35 Hz and connects wirelessly in both system configurations. Though it has manual controls for phase, crossover frequency, and gain, AVA says these parameters are adjusted dynamically in real time when the subwoofer is operating within a system.
The system is controlled using touch buttons on top of the A1 — including a button that toggles through five presets for storing favorite sources — but is also designed to pair seamlessly with the $1,200 AVA Remote (RX1), which is compatible with popular smart home systems and devices, including those from Control4, Savant, Crestron, Sonos, and Lutron.
Hailed as the world's first Google Certified remote, the Android-based controller is built around a powerful quad-core 2GHz processor and able to download apps from the Google Play Store. Housed in a slender aluminum casing, the RX1 sports a high-density touchscreen to ensure smooth, rapid response and has an integrated speaker and microphone for voice control via Google assistant and for use in whole-house systems with intercom. The remote also has an accelerometer for lift-to-wake functionality, built-in GPS, and a fingerprint sensor on its rear panel.
For more information, visit ava.com
Sonos Unveils New Version of its Roam Speaker
Sonos has introduced an updated and slightly less expensive version of the Roam portable speaker, which garnered a Sound & Vision Top Pick almost a year ago.
Apart from price — $159 versus $179 (up from the original price of $169) — the main difference between the new Roam SL and its predecessor is that it lacks a microphone and Sonos' TruePlay automatic tuning, which equalizes the sound to compensate for its surroundings. Otherwise, the Roam SL is identical to the Roam. Its dimensions (6.6 x 2.4 x 2.4 inches) and weight (0.95 pounds) make it's easy to tote with one hand.
Like its predecessor, the Roam SL supports streaming via Wi-Fi/AirPlay 2 and Bluetooth, boasts an IP67 rating, which means it is dustproof and waterproof (it can be submerged in 3 feet of water for up to 30 minutes without consequence), and has a rated battery life of up to 10 hours when fully charged and playing at a moderate volume. The SL is compatible with the Sonos app and can connect to a Sonos multiroom/multispeaker system via Wi-Fi. For true stereo sound, you can pair two SL speakers.
One other minor change: Sonos dropped the Sound Swap feature in the SL, which let you send sound to the nearest Sonos product on your network by holding down the Play/Pause button. (We're thinking the feature probably didn't get much use.)
Except for a microphone button, the SL maintains the same top-mounted tactile controls for play/pause and volume, which are designed to avoid accidental button presses while on-the-go. For more information, visit sonos.com.
Pro-Ject Keeps CD Alive with New Players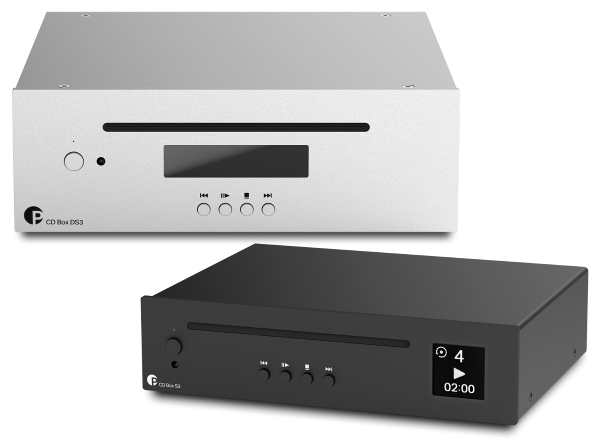 Pro-Ject Audio Systems, the Austrian company best known for its turntables, has announced two new CD players, proving once again that the shiny little disc refuses to go away 40 years after it took the world by storm.
Slated to ship in April, the CD Box S3 ($549, bottom in photo) and high-end CD Box DS3 ($899) are hailed as bit-accurate players explicitly designed to play Red Book CDs. Both can be controlled using a suppled remote or from buttons on the front panel.
The S3 is a compact design featuring an aluminum case, a 1.5-inch display with a color-inversion feature for displaying relevant CD info, and a coaxial digital output for connection to an external digital-to-analog convertor (DAC).
For an additional $250, the DS3 provides a high-contrast dot-matrix display and is housed in a rigid aluminum case designed to protect the CD drive against vibration and electromagnetic interference. The player incorporates a Blue Tiger CD-80 servo developed by Stream Unlimited, which Pro-Ject calls "the most advanced dedicated CD servo manufacturer on the market," a topnotch Texas Instruments PCM1796 DAC, and four-point "intelligent suspension" to further isolate the drive from external vibration. Connections include an analog RCA output plus two digital audio outs.
Both players are offered in silver or black, with magnetically attached wood side panels available as an option for the CD Box DS3. For more information, visit pro-jectusa.com.