New Gear for the Waning Days of Summer Page 2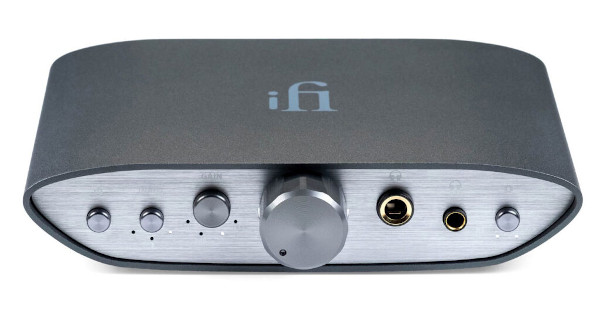 iFi Zen Can Headphone Amplifier
You already know that the output of your laptop and smartphone is really low but did you ever stop to think how low? The digital audio masters at England's iFi audio say most devices put out less than 1 volt, which is why they came up with the Zen Can ($149). The compact headphone amp connects to any audio source with an analog output and uses the same discrete Class A balanced circuitry found in iFi's $1,699 Pro iCan. The result is an output of 7.2 volts into 32 ohms or 15.1 volts into loads of 300 ohms or more — ideal for power-hungry planar-magnetic headphones. The advanced design is also said to lower the noise floor to a whisper-quiet 120 dB.
Housed in a stylish aluminium enclosure that's only 6 inches wide, the amp features a large rotary volume control and a dial for selecting the gain that best matches your earphones or headphones: 0 dB, 6 dB, 12 dB, or 18 dB. Stereo RCA and 3.5mm minijack inputs are provided along with a 6.3mm (phone) output for headphones with a standard single-ended connector and a 4.4mm Pentaconn balanced output, which is recommended for high-impedance 'phones.
The amplifier is equipped with two sound shaping options. XBass provides a low-frequency boost, which can be useful with open-back headphones that "leak" bass. 3D is said to compensate for the "in-head localization" effect that often occurs when listening to music that was mixed over a pair of speakers, while widening the sound stage for a more speaker-like listening experience.
iFi is offering an upgraded iPower AC/DC adapter for an extra $20 to the first 1,000 customers. Visit ifi-audio.com for more information.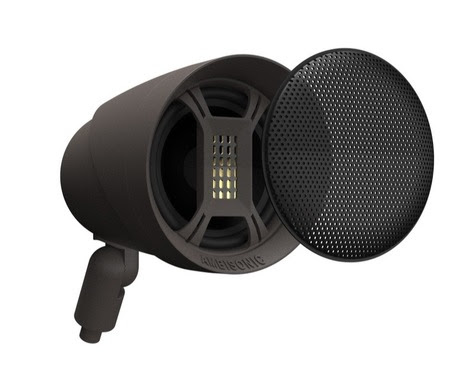 Ambisonic Systems Landscape Ribbon Six Speaker
Origin Acoustics, the company founded in 2014 by custom-installation pioneer Jeremy Burkhardt, has announced that it is now the exclusive provider of an audiophile-quality outdoor speaker designer Jeff Coombs and the engineering team at Ambisonics have been perfecting for a decade.
The Ambisonic Systems Landscape Ribbon Six (LSR6) incorporates a one-of-kind, weatherproof 2.7-inch ribbon tweeter that Origin says represents the next generation of ribbon technology. It features a neodymium glass-fiber driver noted for its midrange clarity and uses a "mathematically precise" waveguide to extend the width of its sonic beam out to 110 degrees.
Ambisonic engineers applied lessons learned from years of building pro audio gear for world-class theaters and concert venues in the development of the LRS6, which is their first residential speaker. The speakers are designed to mate with Ambisonic's matching line of subwoofers to achieve "concert-level depth and loudness" without fatigue.
Pricing was not announced. Visit originacoustics.com for more information.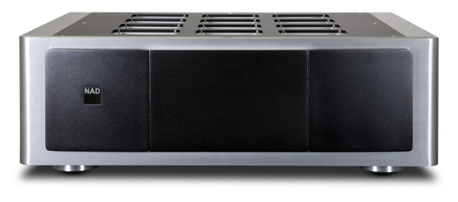 NAD M28 7-Channel Power Amplifier
NAD has expanded its prestigious Masters Series with a high-performance, seven-channel Class D power amplifier it says will be equally at home with music or movies. The new M28 ($4,999) is rated to deliver 200 watts per channel into 8 ohms or an impressive 340 watts into 4 ohms (all channels driven), and uses Eigentakt (self-clocking) technology developed by Denmark's Purifi to lower noise and distortion and improve overall sound by zeroing in on many "seemingly small non-linearities that, when corrected, can make a dramatic difference."
The amplifier is described as "very analogue-like in behavior" if driven into clipping. "Whereas many Class D designs can become unstable, Eigentakt behaves with instant recovery like a well executed Class A/B amplifier," NAD said. The M28 accepts both RCA and balanced XLR inputs and has a 12-volt trigger. Visit nadelectronics.com for more information.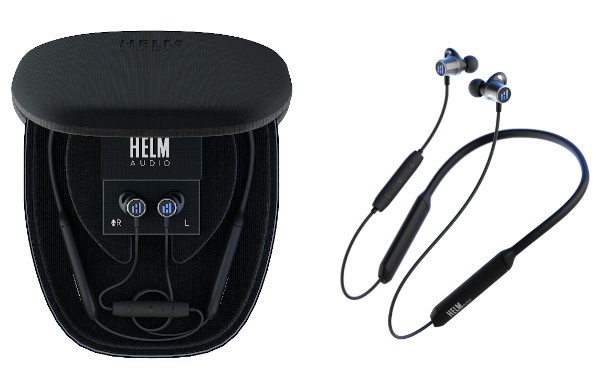 Helm Audio Sportsband HD Wireless Earphones
Helm Audio, a three-year-old company that describes itself as a British-American partnership focused on audio innovation, has launched a $130 set of earphones "built for your daily grind." Actually, the full product name is a mouthful: the Sportsband HD Triple Driver HD Wireless Earphones, with triple driver referring to a three-way configuration designed to deliver "crisp highs, smooth mids, and deep bass."
The Sportsband HDs support aptX HD-enabled Bluetooth for improved sound quality and are IPX5-rated, meaning they are splash-proof and resistant to rain and sweat. Rated battery life is 25 hours and the earpieces attach magnetically to one another for safekeeping. In a unique twist, the earpieces are lighted to help you stand out while walking, jogging or biking in low-light conditions.
Helm says the phones are lightweight and designed for convenience and comfort, even when worn all day, and include an in-line control bar with buttons for volume, track up/down, and a microphone for making calls and accessing your phone's voice assistant. A carrying case and extra ear tips and fins are included. Visit helmaudio.com for more information.