New Apple TV 4K Ups Refresh Rates, Adds Color Balance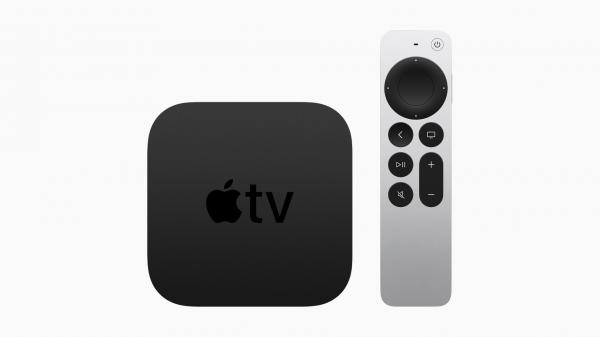 It's been four years since the first Apple TV 4K was released. And as well as that model has held up to new technologies, it was high time for a refresh. To that end, Apple recently announced a next-generation Apple TV 4K with features that could noticeably improve picture quality. Cutting-edge Wi-Fi and
Thread
home automation compatibilities ensure that you won't have to buy an Apple TV for years to come. The new Apple TV 4K will also have an improved remote control designed in response to user complaints about the previous version's remote.
Also new is Apple's A12 Bionic chip, designed to facilitate higher quality video and audio by boosting graphic performance, video decoding, and audio processing. While the previous Apple TV 4K was capable of 60 frames per second (fps), the added power will presumably allow for smoother action in sports. Apple is working with FOX Sports, NBCUniversal, Paramount+, and Red Bull TV to encourage more high-frame-rate (HFR) content, and HFR extends to videos shot in 4K Dolby Vision at 60fps with an iPhone 12 Pro and streamed over AirPlay.
Another hardware upgrade is Wi-Fi 6 or IEEE 802.11ax, a feature that will future-proof the Apple TV 4K's Wi-Fi connection. Wi-Fi 6 is a faster technology designed for households with multiple simultaneous streams — like when the kids are playing an online videogames while the parents are streaming 4K HDR video at 60fps.
The "Thread" capability noted earlier is a new mesh connectivity tech for smart home control. Rather than using a hub, each Thread device connects to the next one for a better reach around the home. With Samsung, Google, and many other heavy hitters adopting Thread, it is expected to be the future of the smart home, eventually replacing Z-Wave and Zigbee.
Beyond improved processing, Apple has added a color balance feature that allows you to adjust its video output for more accurate color and better contrast. By holding your iPhone up to the TV, it uses the front-facing Face ID camera to measure and adjust your television's color balance. It requires iOS 14.5 on your phone, and Apple recommends that you don't use saturated TV picture modes like Vivid or Sports.
A new Siri Remote comes with the Apple TV 4K. It's a one-piece aluminum design reminiscent of the remote for the third-generation Apple TV. A clickpad navigation wheel replaces the finicky force touch area of the old remote. Along with distinct up/down/right/left directional navigation on the wheel, spinning your finger in the circle turns it into a jog control for fast-forwarding or rewinding a video to a specific scene. The remote is still touch-enabled to allow for quick directional swipes for faster navigation through menus.
The remote's multi-use menu button has also been removed and replaced with a power button and a back button. The power button works to power on a TV and AV receiver when set up with CEC. The Siri microphone button has also been moved to the side for a closer match with its position on the iPhone. Apple's new remote is a bit thicker and longer than the previous version and has Bluetooth 5.0.
The Siri Remote is available to purchase separately for $59 and will work on Apple TV 4K and Apple TV HD.
Apple TV 4K can be ordered starting April 30th with shipping slated for late May. It runs $179 with 32 GB of storage and $199 for 64 GB. Apple TV HD with the new Siri Remote costs $149.
Note that the Apple TV OS update is available for the existing Apple TV 4K and Apple TV HD, which means you can check out the color balance feature now.