Netflix Basic With Ads Tier Is a Good Budget Choice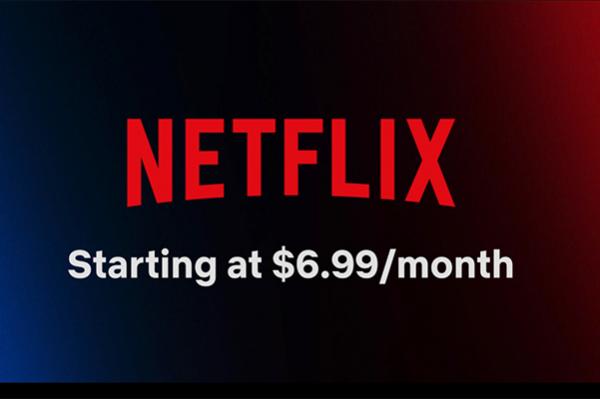 The Netflix ads tier has launched. After years of being considered the antithesis of commercial broadcast TV, Netflix has succumbed and now offers a less expensive option with ads. But is Netflix's new ads tier a good choice? It's less than half the price of each of the top two tiers, but it has limitations beyond the interruptions to show commercials. Picture quality is limited, as are the titles available to stream. The Netflix new tier is called "Basic with Ads." Priced at $6.99 per month, it offers the streaming service at a more affordable price. Originally scheduled to launch in January, analysts suspect that Netflix brought it out early to beat the Disney Plus ad-tier release that comes in December.
The company promises that there will be about four to five minutes of ads per hour. This seems standard as NBCUniversal's Peacock shows no more than five minutes of ads, and Disney Plus plans to keep it down to about four minutes. Some will be before the show, some after, and the rest of the time is scattered throughout the middle.
When I watched the Basic with Ads tier, it appeared that most ads were under 30 seconds, and typically there were three ads per commercial break. When I paused The Crown, yellow dots on the timeline indicated where the ads would be. Other ad-supported services will show a commercial when you restart playback after pausing, but Netflix allows users to pause and come back to the show, only showing ads at their scheduled intervals.
At launch, Netflix is showing several luxury ads from Cadillac, Buick, Louis Vuitton, and cosmetic companies with high production value. Oddly those ads appeared in the TV show The Manifest, and low-brow commercials appeared in the new season of The Crown.
During the shows I watched, the ads were more an opportunity to grab a snack or check my email than a bother. They are better suited to reruns of TV shows and sitcoms than Queens Gambit.
Overall, the ads tier isn't so bad. I will do anything to skip commercials and haven't seen many in the past years of streaming. But as it is now, the Netflix ads plan doesn't feel as obtrusive as other streaming services.
The more significant issue with the Basic with Ads tier is that it's limited to 720p HD streaming, and you can't download content to watch offline. Still, adding HD streaming is an improvement for the Basic tiers compared to previous plans. The subscription tiers are:
$7 Basic with ads 720p resolution, one simultaneous stream, no downloads.
$10 Basic 720p resolution, one simultaneous stream, downloads to one device. No ads.
$15.50 Standard 1080p resolution, two simultaneous streams, two devices with downloads.
$20. Premium4K and HDR, four simultaneous streams, four devices with downloads.
While you can subscribe to the Basics with Ads plan on iOS devices like iPhone and iPad, you can't get it on Apple TV. But Netflix has said that support for Apple TVs will be "coming soon."
Not all Netflix content is included in the Basics with Ads plan. While some of it may change once licensing negotiations are complete, it appears that these shows may be incentives to pay for more expensive plans. Users will typically not be shown unavailable titles, but if they search, a red lock appears on those not included in the plan.
At launch, over 250 titles are missing including several Netflix originals. House of Cards and Arrested Development are two notable titles that aren't included in the Ads plan. Many of the titles are Dreamworks Animation movies and TV shows.
Netflix has promised not to raise (the already high) prices of the other tiers in the immediate future. The Basics with Ads plan probably wouldn't be your choice if you have a 4K HDR TV or like to download and watch offline. Still, it may be perfect for those on a budget.